FHS among recipients of the 2023 Kentucky History Awards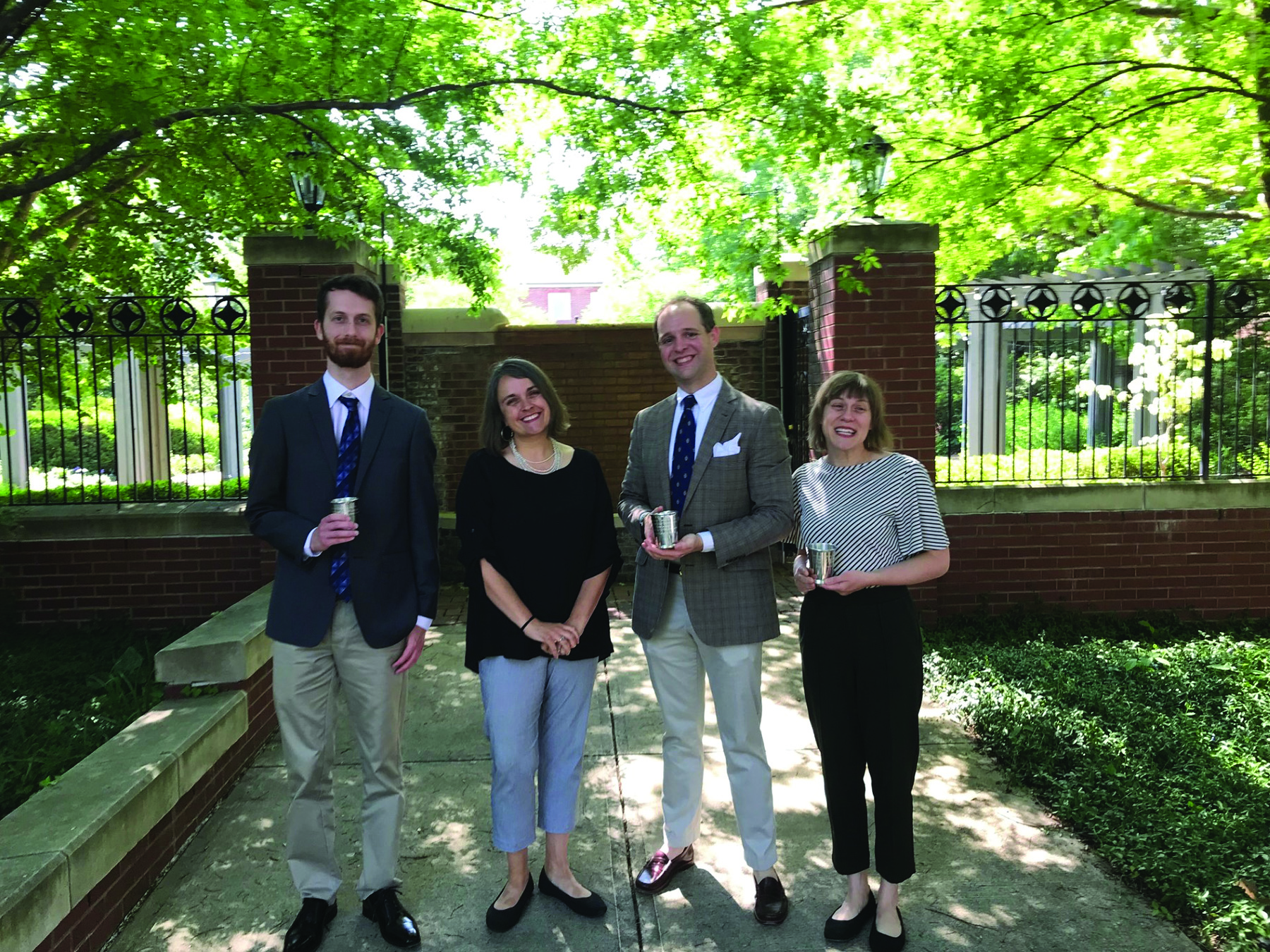 LOUISVILLE, KY – The Filson Historical Society was presented with three awards from the Kentucky Historical Society on Saturday, June 3 at the Thomas D. Clark History Center in Frankfort. Filson staff were recognized for their work on the website "Resurrecting the First American West" with a Publication Award – Website, while the Community History Fellowship Program received the Community Impact Award. Former intern Isaac Bates was named the Public History Intern of the Year, which recognized his work in cataloging the Col. Charles P. Morrow (1877-1935) papers and photos.
Dr. Patrick Lewis, Director of Collections and Research at the Filson, said, "It's great to see the potential of these winning projects recognized by our funders at the outset and by a statewide audience after we've worked so hard on them. This was a fantastic celebration of work from every corner of the state—one of the best days of the year for Kentucky historians."
Revived and expanded in 2021 and 2022 with support from the National Endowment for the Humanities, "Resurrecting the First American West" is an online collection of letters, financial records, sermons, books, maps, and objects relating to the Ohio River Valley in the mid-1700s through the early 1800s. The updated project expanded on the original First American West, which was done in conjunction with the Library of Congress and the University of Chicago and had been offline since 2016. The Publication Award recognizes the expansion of the project that highlights the experiences of those originally excluded, including the voices of women, those enslaved, and the Indigenous communities that called our region home.
Funded by the Jewish Heritage Fund, the Community History Fellowship Program brings together history advocates from diverse backgrounds from all over Louisville. Developed and co-led by Dr. Abby Glogower, Curator of Jewish Collections, Dr. Patrick Lewis, Director of Collections and Research, and Emma Bryan, Community Engagement Specialist, fellows in the program meet regularly to explore historical research, documentation, and interpretation, and then use the methods learned in real time through individual history projects. These projects have enduring value to the fellows' home communities.
"Working and learning alongside our Community History Fellows is truly an honor," Glogower said. "The dedication, passion, and curiosity they bring to their projects inspires us all. We're grateful for the opportunity to explore new ways of studying local history and amplifying diverse perspectives and voices in the process."
The Filson would like to thank the Kentucky Historical Society for hosting an inspiring celebration of history across the commonwealth. For more information about these awards, please contact Jamie Evans, Marketing and Public Relations Manager, at gro.l1696137630aciro1696137630tsihn1696137630oslif1696137630@snav1696137630ej1696137630 or (502) 635-5083. To learn more about these projects, please visit filsonhistorical.org.
Photo: (left to right) Isaac Bates, Jennie Cole, Director of Collections and Research Patrick Lewis, and Abby Glogower.
https://filsonhistorical.org/wp-content/uploads/filson-logo.png
0
0
Jamie Evans
https://filsonhistorical.org/wp-content/uploads/filson-logo.png
Jamie Evans
2023-06-06 14:33:41
2023-06-06 14:35:15
FHS among recipients of the 2023 Kentucky History Awards