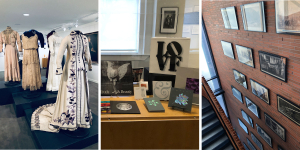 The Filson's exhibits share the stories of the Ohio River Valley using photographs, manuscripts, books and artifacts from the Filson's extensive collections spanning more than 230 years.
---
CURRENT EXHIBITS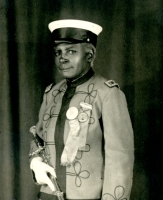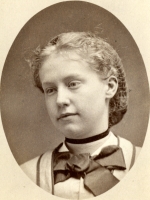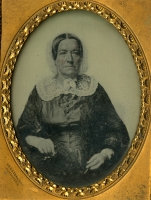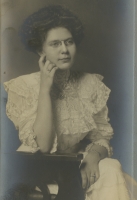 Paul Gunter: Studio Portraiture to Art Photography –In collaboration with the 2021 Louisville Photo Biennial, the Filson is proud to present the virtual exhibit, Paul Gunter: Studio Portraiture to Art Photography.  
Immigrating from Hanover, Germany in 1886, Paul Günter (1856-1936) settled in Louisville, Kentucky establishing himself as a commercial and art photographer. Coming from a family of photographers, one can assume that Günter immigrated to the United States in hopes of opening his own photographic studio. Shortly after arriving to Louisville, Günter is listed as an artist with Stuber and Bro. a prominent photographic studio located at 616 East Chestnut Street. By 1891, he is listed as the successor, to Daniel Stuber's studio, another notable German photographer. Günter's work documents three major aspects of his career and life: Studio photography—works he created to make a living, Family photography—snap shots of intimate views of his family and friends, and Art photography—where he focused on capturing the natural world, architecture, and people, including several unique views of the African American community. 
Like other prominent Louisville photographers of the time, Paul Gunter's work undoubtedly is represented in the personal collections of countless Louisville families and in the photograph collections of many historical institutions. What makes this collection so significant is that it is Gunter's personal collection that more completely documents and preserves the legacy of his work. The photographs reveal more than Gunter's skill as a commercial photographer. In them is seen his favorite subject material as well as his interest in and experimentation with evolving photographic techniques, such as lighting and focus. This exhibit provides insight into the life and legacy of Paul Gunter through the photographs he left behind. Virtual – View the exhibit here!
Women at Work: Venturing Into the Public Sphere – In the 19th century, societal changes transformed the lives of many American women. Freed from many domestic tasks by industrialization, women's engagement extended from home and family into the larger community. They organized as workers and in clubs, pursuing new roles as artists, educators, social reformers, and business owners. They also became conscious of their shared identity as women, convening women's rights conventions and organizing mass movements, including the decades-long struggle for suffrage. This exhibit explores the diversity of women's experiences in the public sphere in the late 19th century.  Co-curated by Maureen Lane, Jana Meyer, Emily Benken, and Jennie Cole, with special assistance from Brooks Vessels.  Bingham Gallery. To see a video of the virtual opening and views of the gallery, please click HERE!
The Rogers Clark Ballard Thruston Mountain Photograph Collection, 1882-1905 – The Mountain Photograph Collection primarily comprises photographs taken in the mountains of Eastern Kentucky, Eastern Tennessee and Southwestern Virginia. In 1882 Thruston was hired as a geological assistant under Albert Crandall of the Kentucky Geological Survey. The Survey's goal was to explore and record the natural resources in Appalachian counties. The photographs in this exhibit were produced during the mid-1880s when Thruston and Crandall worked for the Kentucky Geological Survey, and from the 1890s through the early 20th century when Thruston continued to work and document Appalachia during his time with the Kentucky Union Land Company. The counties featured in this exhibit include: Bath, Bell, Breathitt, Breckinridge, Carter, Elliott, Floyd, Harlan, Knox, Letcher, Pike, Whitley, and Wolfe in Kentucky, and Wise and Lee in Virginia.
---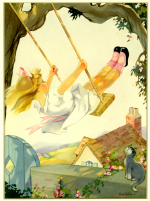 UPCOMING EXHIBITS
A Child's World – Are children of the early 21st century much different from those of centuries past? It seems children today have more freedom than ever to be themselves, while their predecessors had little say in how they were treated or allowed to spend their time. Yet, despite often being told they should be "seen and not heard," children throughout history have found opportunities to play, create, and leave behind a legacy of their own. That legacy is preserved in the Filson's collections. In this exhibit we have assembled manuscripts, books, photographs, portraits, and artifacts that shine a light on the lives of children from pioneer times to the present. These collections let us peek into "a child's world" from years gone by, a world of imagination and wonder even in face of hardship and high expectations. What these children have left behind shows the truth of what Herbert Hoover said some 100 years ago: "Children are our most valuable resource." Co-curated by Jim Holmberg, Cassie Bratcher, and Maureen Lane. Nash Gallery, 2021.
---
PAST EXHIBITS
(linked titles will take you to an online version exhibit)
Evolving Inspiration: The Art and Design of Julius Friedman – Artist and graphic designer Julius Friedman (1943–2017) was Louisville's beloved and renowned image maker. Throughout his fifty-year career, he delighted viewers with a range of media that included photography,
advertising posters, book arts, and sculpture. In 2018, a collection documenting the complete arc of Friedman's creative output was donated to the Filson by his sister, Carol Abrams. From his early black and white urban photography to his "Rockopolis" nature sculptures, Evolving Inspiration leads visitors through the many creative phases of this Louisville legend. Curated by Jim Holmberg, Curator of Collections, and Abby Glogower, Curator of Jewish Collections.
Breaking the Mold: Sculptor Enid Yandell's Early Life, 1869-1900 – October 2019 marks the 150th birthday of Louisville-born and nationally-renowned sculptor Enid Yandell (1869-1934), known for the figure of Pan on Hogan's Fountain and the Daniel Boone statue, both in Cherokee Park. In this celebratory exhibit, the Filson examines how Enid broke the mold that society and the art establishment imposed on women in the late 19th and early 20th centuries by pursuing a career as a sculptor. Featuring materials from the Filson's collections, this exhibit explores Enid's early life, her time at the Art Academy of Cincinnati, and her early career. Curated by Heather J. Potter, Filson Historical Society Curator of Photographs & Prints. This exhibit is a one of several that were presented during a community-wide celebration of Yandell's life in 2019 by the Filson, the Speed Art Museum, the Louisville Free Public Library, Bellarmine University, the Frazier History Museum, 21c Museum, and Olmsted Parks – Enid Yandell: A Life of Art & Activism.
Louisville, City in Transition – Ivey W. Cousins captured streetscapes and buildings in downtown Louisville from Broadway north to the Ohio River and the residential district of Third and Fourth Streets in Old Louisville in 1959. During an era of transition with urban renewal in full swing, construction of expressways, and the expansion of the downtown medical complex—Cousins documented many of the buildings and streetscapes lost to history. Curated by Heather Potter, Curator of Photographs and Prints, with the assistance of volunteers Carole Crites and Bill Carner, and intern Cassidy Meurer.
Continuity of Care: Transforming Jewish Hospital for Modern Louisville, 1945-1980 – Louisville's Jewish Hospital opened in 1905 with a joint mission of patient care and education.  Half a century later, it moved into new state-of-the-art facility in the city's rapidly developing downtown area. Featuring materials from the Filson Historical Society and the University of Louisville Archives and Special Collections, this exhibit explores Jewish Hospital's growth from a charitable community institution into a multi-specialty medical center at the heart of modern Louisville. Co-curated by Dr. Abigail Glogower, Filson Historical Society Curator of Jewish Collections, and Dr. Lynn Pohl, Collections Assistant.
Shantyboat Life on the Ohio – Dr. Mark Wetherington, former Director of the Filson Historical Society, made an extensive study of Louisville's vanished floating community during his tenure as the Filson's Senior Research Fellow. This exhibit, co-curated by Wetherington and the Filson's Curator of Collections, Jim Holmberg, pairs this research with resources from the Filson's collections. Denigrated as "squatty little half-house, half-boat," shantyboats provided dwelling places for as many as 50,000 people along American rivers during the Great Depression. From the 1850s until the 1950s, Louisville had a thriving shantyboat community by the outlet of Beargrass Creek along River Road near Butchertown, at an area called "The Point." At the Filson, visitors learned about the "underground economy" that thrived on fishing, basket making and harvesting mussel shells for buttons.
Connecting the Dots: Exploring Your Family History – Heirlooms are an important part of a family's story. What is saved and why? What clues do objects such as photos, scrapbooks, bibles, quilts and other keepsakes uncover about family histories? This exhibit will feature items that reveal stories about families that settled in the Ohio River Valley and will display examples of genealogy resources that can be found at the Filson Historical Society.
Made to Order: The Fashion of Geneva H. Bell – Jackets of sequins, suede, and tartan. Dresses featuring geometric prints and metallic threads. A hat in mauve. A muumuu in seafoam. Explore the wardrobe of educator and activist Geneva Howard Bell (1905-2013). The exhibition included custom-made textiles and hats from Bell's collection, dating between 1970 and 1990. The exhibition also featured photographs of Geneva and her husband, Dr. Jesse Bell (1904-1998), the first African American physician at Louisville's Jewish Hospital.
Through a Soldier's Lens: Jack Speed's WWI Photography – Louisville native John "Jack" Speed was an officer in the 150th Field Artillery during World War I. His unit served on the Western Front where they saw action at Champagne-Marne, Aisne-Marne, St. Mihiel, and Meuse-Argonne. Speed was not only a soldier, but also an amateur photographer – his numerous photographs the product of technological improvements that made cameras more portable and accessible to the general public than ever before. This exhibit features Speed's images of war, exploring the experiences of one Kentuckian afield during global conflict.
The Evolution of Camp Zachary Taylor – In 1917, nearly three thousand acres of farmland and open fields were transformed into an active military camp with around two thousand buildings; four short years later the land, buildings, and equipment were auctioned off, and the Camp Taylor neighborhood was born. Images and documents from the Filson's collection illustrate the history of Camp Zachary Taylor, Louisville's World War I cantonment.
What's Old is New at The Filson: Recent Acquisitions to the Collection – The Filson regularly receives historical material in all our collection areas: manuscript, book, photograph, print, and artifact. For the first time, a selection of recent acquisitions was the focus of an exhibit.
Called to Arms: Kentuckians in the First World War – This exhibit focuses on The Great War both abroad and at home. "Called to Arms" covers the evolution of World War I, both locally and globally, by telling stories of local mobilization, sharing perspectives from the trenches, showcasing advances in military technology of the times, and sharing stories from the home front.
Understanding the Indescribable: Paintings by G. Caliman Coxe – Abstract painter Gloucester Caliman "G.C." Coxe (1907-1999) was a fixture of the Louisville art scene. He was the first African-American to receive a fine arts degree from the University of Louisville and a co-founder of the Louisville Art Workshop. Works by Coxe belonging to the Filson as well as those generously loaned for the exhibition by Ed Hamilton, Dr. Robert and Laura Douglas, and Warren and Julie Payne of Payne Fine Arts will exhibit aspects of Coxe's process and practice. This exhibit is generously supported by Treyton Oak Towers and programming related to the exhibit is generously supported by Republic Bank.
Selling the War: Posters from WWI – This exhibit will take a more visual approach to the war, featuring original lithographic World War I propaganda posters commissioned by the United States Committee on Public Information's Division of Pictorial Publicity. This exhibit was on display from Apr. 7-June 15, 2017. "Selling the War: Posters from WWI" was sponsored by YMCA of Greater Louisville.
To the Polls! Presidential Campaigns and Elections – A timely exhibit, To the Polls is a collection of election memorabilia dating back to our country's founding. Newspaper clippings, photographs, posters, broadsides, buttons, and even a pair of bobbleheads, these artifacts give an overview of the ways in which courting voters has evolved. The exhibit is organized by periods of expanding suffrage, with each new demographic gaining the right to vote changing how politicians approached their campaigns. Visitors will not only see items from each of these periods, but will learn about both the admirable and less admirable aspects of the democratic process.
Moments in Time: The Power of Pictures – The Filson's photograph collection is composed of more than 100,000 photographic prints, negatives, slides, daguerreotypes, ambrotypes, and tintypes and includes work by both professional and amateur photographers. This exhibit documents photography from the mid-19th century to today, with the bulk of images depicting life in the late 19th and early 20th centuries. It demonstrates the diversity of the Filson's photograph and film collections in both format and content. From candid snapshots to carefully composed portraits, these images tell stories of life in Kentucky and the surrounding states. The images in the exhibit were selected with consideration of aesthetic value as well as subject matter, uniqueness of format, and ability to surprise.
Spaces Available for Rent Beginning 2022
The Filson Historical Society is a unique venue that blends the historic with the modern and provides a stunning background for any event. Several areas of the campus are available to be rented for dinners, retreats, meetings, receptions, parties, or weddings. The venues have access to 74 free parking spaces and wifi, as well as small catering areas. All of the Filson's facilities have accessible parking.