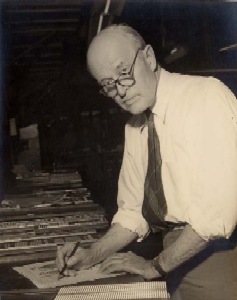 With 23 cubic feet of Wallace's correspondence, speeches and other material, the collection documents the prodigious career of this native Kentuckian whose intellect, vigilance and tenacity garnered him national recognition on three fronts – as a journalist, a conservationist and a promoter of friendship between the Americas. Upon his death in 1961, The New York Times lauded Wallace as "a believer in the editorial crusade" whose "vigorous pen" waged two major campaigns during his lifetime, "the fight for conservation of the nation's natural resources and a long campaign for the betterment of relations between North and South America." Fortunately, as part of the 20th Century Initiative, The Filson can now provide scholars of journalism, conservation history and Latin American relations with access to this important collection from the last century.
Born in Hurricane, Crittenden County, Kentucky, in 1874, Tom Wallace received his early instruction from a family tutor before attending Weaver's Business College in Louisville and eventually Randolph Macon College in Ashland, Virginia. Despite his academic promise, Wallace left school early and took a series of brief jobs as a bookkeeper in Shelbyville, Ky.,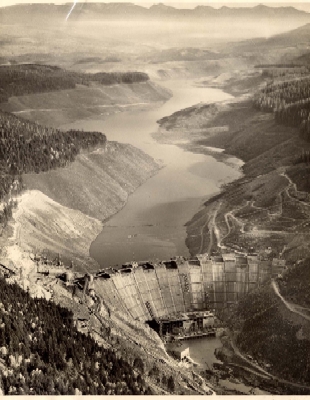 Richmond, Va., and New York City. It was during this period that he discovered he "hated all kinds of business," an attitude that became increasingly apparent with age. Swearing off the business world, young Wallace and two adventurous friends set sail down the coast of Florida on a rickety catboat he named the "Bluegrass." As he recalled in an unpublished autobiography held at The Filson, the natural beauty of the landscape and the abundance of wildlife he encountered left an indelible impression that later influenced his career-long advocacy of scenic and wildlife preservation.
Returning home to Kentucky in 1900, the 26-year-old Wallace sought a new career path. He chose journalism and talked his way into an unpaid position as a police reporter at the Louisville Times, writing the column "Little Dramas of the Police Court." Six weeks later the Louisville Dispatch offered Wallace a paid position, the first of several brief reporting jobs he held while honing his skills as a newspaperman. Eventually, Wallace landed back at the Louisville Times as its Washington correspondent. Impressed by his work for the Times, legendary editor Henry Watterson hired the relatively inexperienced Wallace as the youngest member of the Courier-Journal editorial staff in 1905. Over the next several years as an associate editor, Wallace studied under Watterson and, like his mentor, developed a reputation for boldness and brevity in his editorials. Echoing Watterson's editorial philosophy, Wallace would later remark that "editorials should be no longer than a pencil," and "an editorial page without spunk is bunk."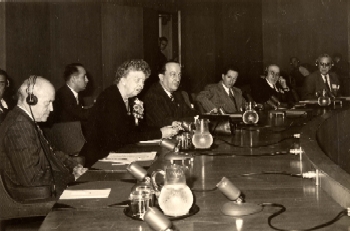 In 1923, two years after the death of his revered chief, Wallace became the head of the Louisville Times editorial page. He was named editor by owner/publisher Robert Worth Bingham in 1930, where he remained until the Times' age requirement forced him to retire in 1948. Although unhappy about his early departure, Wallace continued to contribute to the Times as editor emeritus, in addition to authoring numerous editorials and articles for national publications. During Wallace's tenure and under owners R.W. and Barry Bingham, the Times rose to national prominence. In recognition of Wallace's leadership and integrity, he received numerous professional honors, including serving as president of the American Society of Newspaper Editors from 1940 to 1941.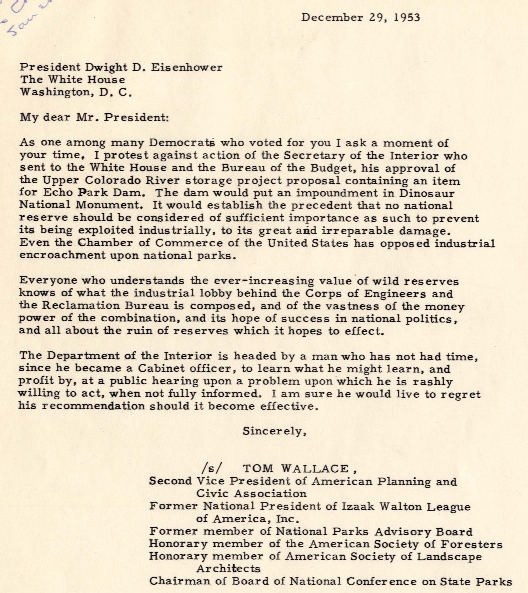 Although recognized as one of the country's most hard-hitting and respected editors, Wallace is best remembered for his career-long fight to preserve the nation's natural resources and scenic landscapes. At a time when newspapers and journalists immensely influenced public opinion, Wallace used his fame as editor to both popularize and energize a nascent conservation movement that had previously consisted of only a few elite "nature enthusiasts."
As a conservationist, Wallace's greatest triumph came in 1930 after he spearheaded a five-year campaign to prevent the construction of a hydroelectric dam at Cumberland Falls. Publishing over 200 editorials and delivering countless speeches against the Samuel Insull project, Wallace unearthed a groundswell of public support for saving the falls, thus persuading native Kentuckian T. Coleman duPont to purchase the Cumberland Falls tract and donate it to the state before the Federal Power Commission could approve the dam. A legislative fight quickly ensued, pitting Wallace and his supporters against Governor Flem Sampson and his pro-dam coalition. Largely due to Wallace's relentless pressure, the Senate eventually voted to approve the duPont Gift Acceptance Bill over Sampson's veto, effectively saving the falls for future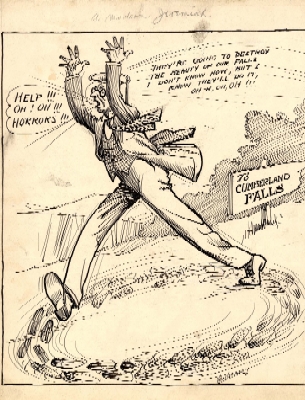 generations of Kentuckians. Ultimately the victory at Cumberland Falls won Wallace wide acclaim in conservation circles and effectively initiated him into the small but emergent national movement.
Through the "Cumberland Falls Fight" Wallace gained contacts with prominent conservationists nationwide from National Park Service Directors Stephen Mather and Horace Albright, to lay leaders like Gifford Pinchot and J.N. "Ding" Darling. These valuable contacts, coupled with his flair for argument and his unique position as editor of a respected newspaper, catapulted Wallace to the forefront of American conservation. In a 1957 letter, National Park Service Director Newton Drury dubbed him "the supreme philosopher in this business."
Because of his influence, a series of organizations coveted Wallace's leadership. In 1946 he was elected president of the Izaak Walton League of America, one of the earliest and most influential conservation organizations. In addition, he served as chairman of the National Conference on State Parks, Vice-President of the American Planning and Civic Association, and on the Advisory Board to the National Parks Service. In these various capacities, Wallace lobbied against high dams, stream pollution and strip mining, and formulated policy for the National Park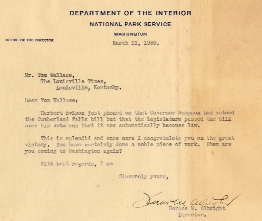 Service. Some 20 years after Cumberland Falls, Wallace led a campaign against the proposed Echo Park Dam in Colorado during the 1950s. After nearly a decade of heated debate, Wallace and his fellow preservationists convinced Secretary of the Interior Douglas McKay to abandon the project, one of the watershed events in conservation history.
Throughout his life, Wallace argued that "preservation is our purpose," abhorring "artificial improvements" of any kind – a stance that often brought him into conflict with more moderate conservationists. In recognition of his many achievements the University of Louisville established the Tom Wallace Chair of Conservation in 1956. The Tom Wallace Lake in Jefferson County Memorial Forest was also named in his honor.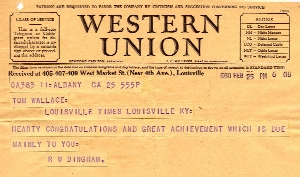 In addition to his duties as editor and amateur conservationist, Wallace lent his talents to promoting better dialogue between the Americas. He wrote that for too long "we have indulged a superiority complex with regard to Latin Americans, who, as a result have shrugged their shoulders." To combat this prevailing attitude, Wallace and several other journalists founded the Inter-American Press Association (IAPA) in 1943 to promote freedom of the press and Pan-Americanism. Wallace served as the group's first president in 1945 and was instrumental in its expansion until his death in 1961. He presided over conferences in Ecuador, Uruguay, Cuba and Venezuela, often drawing the ire of politicians like Juan Peron. Today the IAPA boasts over 1,300 member newspapers from Alaska to Chile and remains committed to Wallace's vision of press freedom and hemispheric solidarity.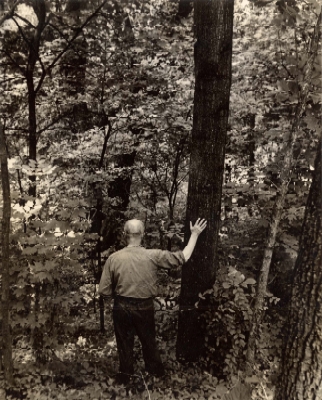 Aside from their insights into 20thcentury journalism, conservation and Latin American relations, the Wallace papers also provide valuable material for scholars of Kentucky politics, the New Deal era, World War II and race relations. In a sense, Wallace's work as editor put him at the crossroads of nearly every important event and issue during the first half of the 20th century.
In 1951, at the pinnacle of his long career, Wallace decided to donate his personal papers to The Filson, where he had been a longtime member. Although The Filson did not receive his papers until 2001, Wallace's foresight and concern for preserving history have made this important 20th-century collection available to future researchers. When considering donating your personal papers, please keep The Filson in mind because, like Wallace, "preservation is our purpose."