World War I Remembered at The Filson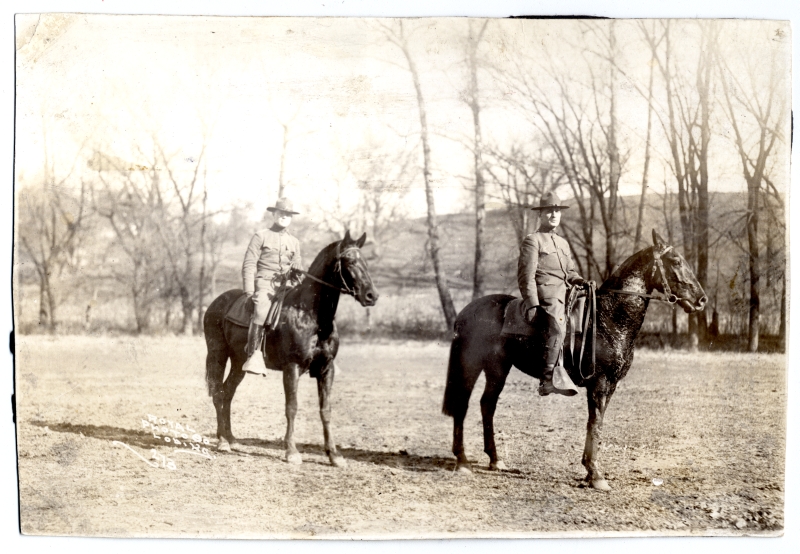 April marked the 100th anniversary of America's entrance into World War I and to commemorate the anniversary Filson staffers have been hard at work planning, researching and writing WWI content to share with our members and visitors. If you've yet to visit our WWI Exhibits "Called to Arms: Kentuckians in the First World War" and "Selling the War: Posters from WWI" be sure to stop in before they're gone; "Called to Arms" will be on display throughout 2017 and "Selling the War" is on display until June 15. Exhibits are free to the public and are open for daily tours at 2pm. For more information or questions on the exhibits, contact Johna Ebling @ jpicco@filsonhistorical.org or 502.635.5083 – ext. 213.
Not local? No fear! We've added three World War I online galleries featuring some of the items currently on display in our exhibits. You can also search The Filson's online archives catalog and library catalog to learn more about our WWI holdings. Have a WWI research question? Contact us at  reference@filsonhistorical.org  and we'll gladly assist.
The Filson is also participating in this year's Cultural Pass Program, sign up today and be sure to bring the whole family by 1310 S. Third Street on Fridays at 2pm beginning June 9 - August 12.
The Filson will continue its focus on World War I into 2018 with more exhibits and events, so be sure to check back by visiting our events page.
UPCOMING WWI PROGRAMMING @ THE FILSON: 
Mr. Mengel's War: Shots, Bombs, and U-Boats on the Atlantic Ocean
Wednesday May 31st @ noon | Tickets
We Felt Like True Soldiers: Catholic Sister Nurses in the 1918 Flu Pandemic
Thursday, June 22nd @ noon | Tickets
Portrait of a Man: The Life and Art of Norman Kohlhepp (Filson Friday series)
Friday, July 14th @ noon | Tickets
"France for Me": Enid Yandell in World War I Paris (Filson Friday series)
Friday, August 4th @ noon | Tickets coming soon!
Miss an event? Members can listen to past-event lecture podcasts for free!