Who Do You Think You Are – Find Out at the Filson!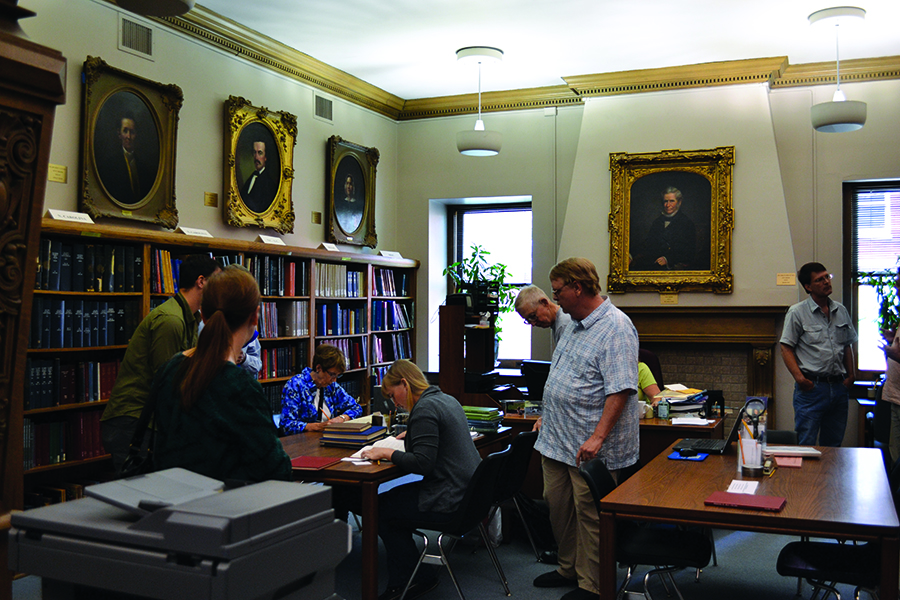 Written by Laura Wheaton.
The genealogy research phenomenon has taken on a new life with the production and broadcast of TLC's season five of their famous show, "Who Do You Think You Are?" The first episode featured actor Cynthia Nixon, who discovered her ancestor was an axe murderer!
To find out if you have an axe murderer, (or governor, homemaker, carpenter, or artist), in your family, visit the Filson Library's PAC, short for Public Access Catalogue. Our online catalogue and other finding aids can help you learn all kinds of information about your ancestors. From original and transcribed vital records (birth, death, marriage), to census records, county and state histories, biographies, pamphlets, newspapers, portraits, and more, you can find just about any information you wish. Accessing the PAC is easy! Just visit our website, www.filsonhistorical.org, click on the center picture called Online Catalogue/Finding Aids and Research Tools, and then click on Online Catalogue to open the PAC. Put a keyword in the search box and you're on your way. What's even better is that you can do this from the comfort of your own home!
When you're ready to view the records, bring the list of items you found on the PAC with you to the Filson, or you can access the PAC in the Filson Library. Librarians are on staff to retrieve the documents or books from the stacks for you, but we also have many hundreds of books in the Reading Room that you can browse and pull by yourself. There are also Family and Historical files arranged by surname and subject, as well as many records on microfilm. All of these are available to any member or paid visitor to the Filson Historical Society. We hope to see you soon!