What's New in the Library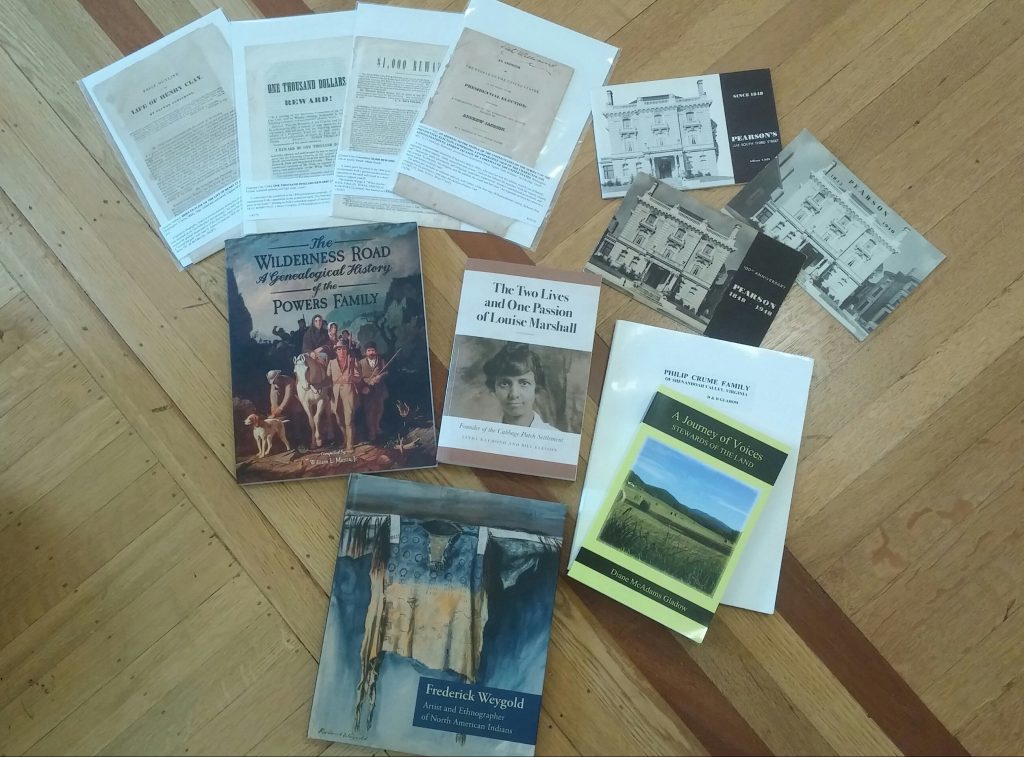 Several interesting items have come through the Filson cataloging department lately; some purchased and some donated. Newly purchased rare pamphlets on the life of Henry Clay, 1777-1852, and his candidacy for the United States presidency in 1824 and 1844 will be great additions to our rare political pamphlet collection. David and Penelope Pearson donated three interesting pamphlets concerning Pearson's Funeral Home when it was located at 1310 South Third Street. If that address sounds familiar it is because it is the current location of the Filson Historical Society. The pamphlets include wonderful photographs of the building's interior rooms from the 1940's.
Many scholars and authors use the Filson Historical Society collections when doing research. Authors Linda Raymond and Bill Ellison spent many hours here researching for their new book.  We now have a copy of that book "The Two Lives and One Passion of Louise Marshall: Founder of the Cabbage Patch Settlement" in the Filson library collection. Earlier this year the Speed Art Museum presented an exhibit on artist Frederick Weygold; and the Filson loaned the Speed a few Weygold paintings from our collection. Due to our generous cooperation we received a lovely book about the exhibit.
Other recent additions to the library include family histories. William L. Martin, Jr. donated his work "The Wilderness Road: A Genealogical History of the Powers Family"; and Diane McAdams Gladow donated her books about the Crume Family of Virginia - "A Journey of Voices: Stewards of the Land", and "Philip Crume Family of the Shenandoah Valley, Virginia", co-authored with Dean Gladow.   Most of the Filson's collection of family histories have been gifted to us by the authors or other family members, and we are very grateful for these and other generous donations. We are always happy to add to our growing collections of manuscripts, books, prints, photos, and museum items.