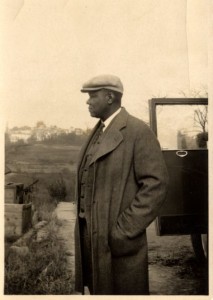 Representing more than fifty unique architectural firms, architects, landscape architects, and/or projects, The Filson's architectural holdings illustrate Ohio River Valley's built environment from the mid-19th century through present day. Project types vary from residential to commercial, industrial design and landscape, as well as educational, cemetery and park design, railroad, and religious—to name only a few.
The architectural collections can be searched through various portals both online and in-house. See below for a listing of collections; each entry is linked to a finding aid or catalog record that provides more details about the collection.
This collection continues to grow, so check back regularly for updates. For research questions, please email research@filsonhistorical.org.
Architecture Collections
Related Collections