Portion of Filson Photograph Collection Now Available Online!

Over the last year and a half, Special Collections staff have worked hard to clean-up old records in our PastPerfect database, which is used to describe both our audiovisual and museum collection.  This clean-up process has focused on our photograph collections, specifically to make sure data was entered into the appropriate fields, to conduct additional research, and to update records with high-quality images.
In spring 2015 The Filson implemented PastPerfect Online, which allows researchers to search and view our visual materials database online for the first time.  PastPerfect Online joins the current virtual card catalog, finding aids, and online MARC catalog that make descriptions of our collections available for remote access. New collections will continually be added to these online resources.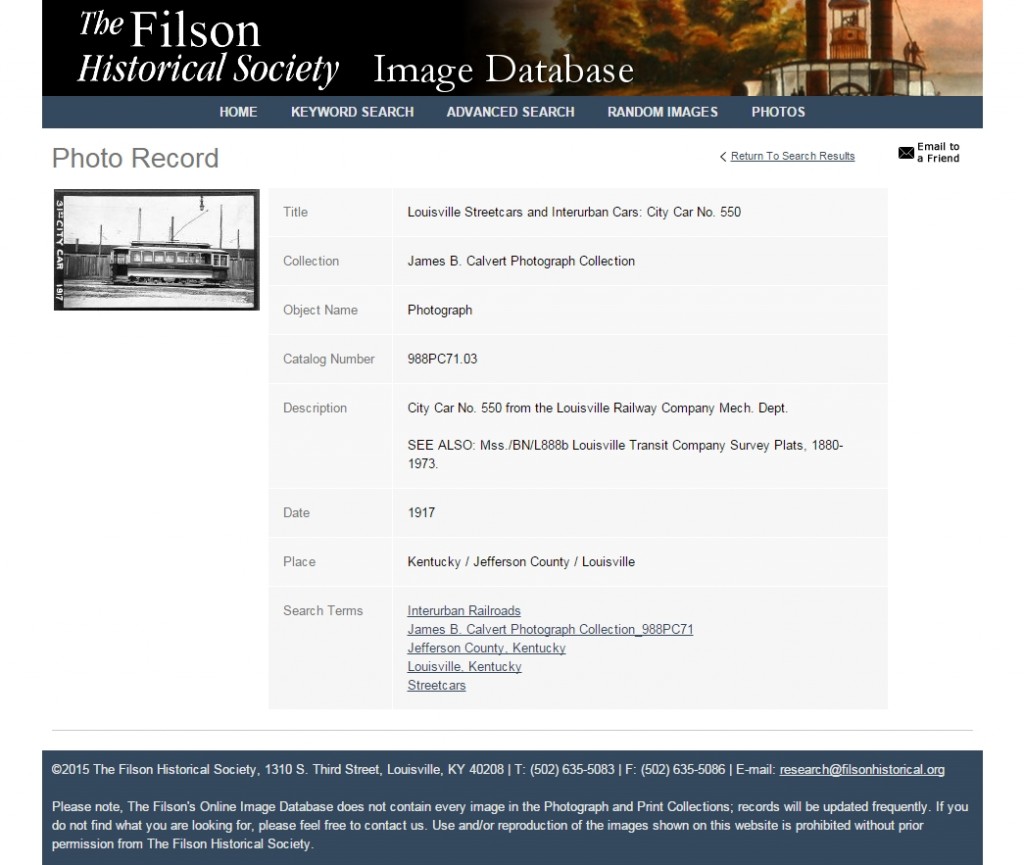 Notable photograph collections include: Camp Zachary Taylor (CZT) Photograph Album, ca. 1917, this album depicts images of the government-purchased land used to develop CZT; Ryan-Hampton Tobacco Company Photograph Collection, ca. 1914, a small collection showcasing Ryan-Hampton Tobacco Company staff working in the tobacco warehouses; and the Novia James White Photograph Collection, ca. 1863-1960, a collection relating mostly to White's service in the Air Force during World War II.
Herman Meier's property, purchased by the government for Camp Zachary Taylor, 1917. [Camp Zachary Taylor Photograph Album, PC3.0262.059]
Tobacco factory workers seen through the cylinder of a tobacco steamer, 1914. [Ryan-Hampton Tobacco Company Photograph Collection, 990PC32.03]
Be sure to get online and check out our collections!  The Filson's PastPerfect Online holdings can be accessed through the "Finding Aids and Research Tools" page at https://filsonhistorical.org/finding-aids-research-tools/ or directly at http://filson.pastperfectonline.com/   This service is free and is open to the public.