New Kentucky Derby Gallery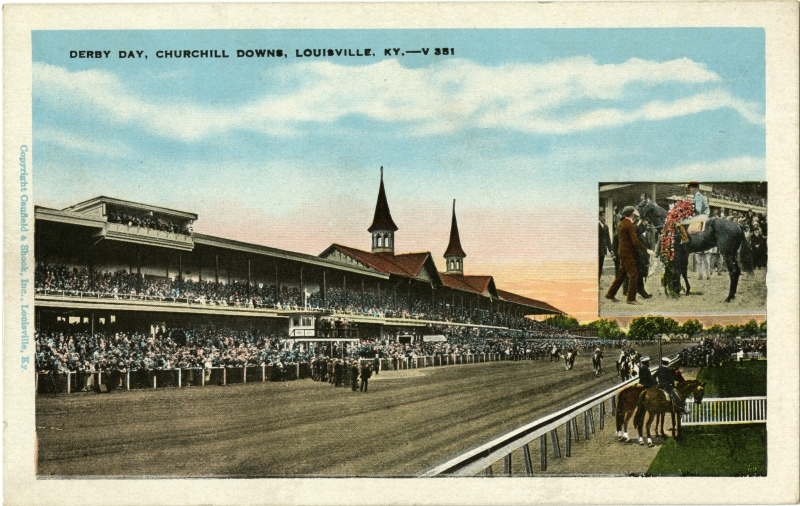 It's arguably the biggest week in Louisville, as the town gets geared up for the 141st running of the Kentucky Derby.  You've likely already seen Assistant Curator Johna Picco's post on the perfect Mint Julep. To continue to help you get in the spirit, whether you are near or far, Associate Curator Heather Stone has compiled a new addition to The Filson's online Galleries, highlighting items from the The Filson's collections relevant to the greatest two minutes in sports: The Kentucky Derby: "The Run for the Roses."
Galleries
are a relatively new feature on our website. Each individual gallery is devoted to a single subject, event, person, or organization. Be it "The Great 1937 Flood," "Steamboats on the Ohio River," or other topic, any visitor to the website can view selected captioned images related to that single subject.  Galleries continue to be developed, and more will be released throughout 2015, making hundreds of images on a variety of topics available to both the interested browser and the serious researcher. We encourage you to browse our Kentucky Derby gallery, and while you are there, take a look as some of our other galleries as well to learn more about our collections and our shared history.