Mail Day!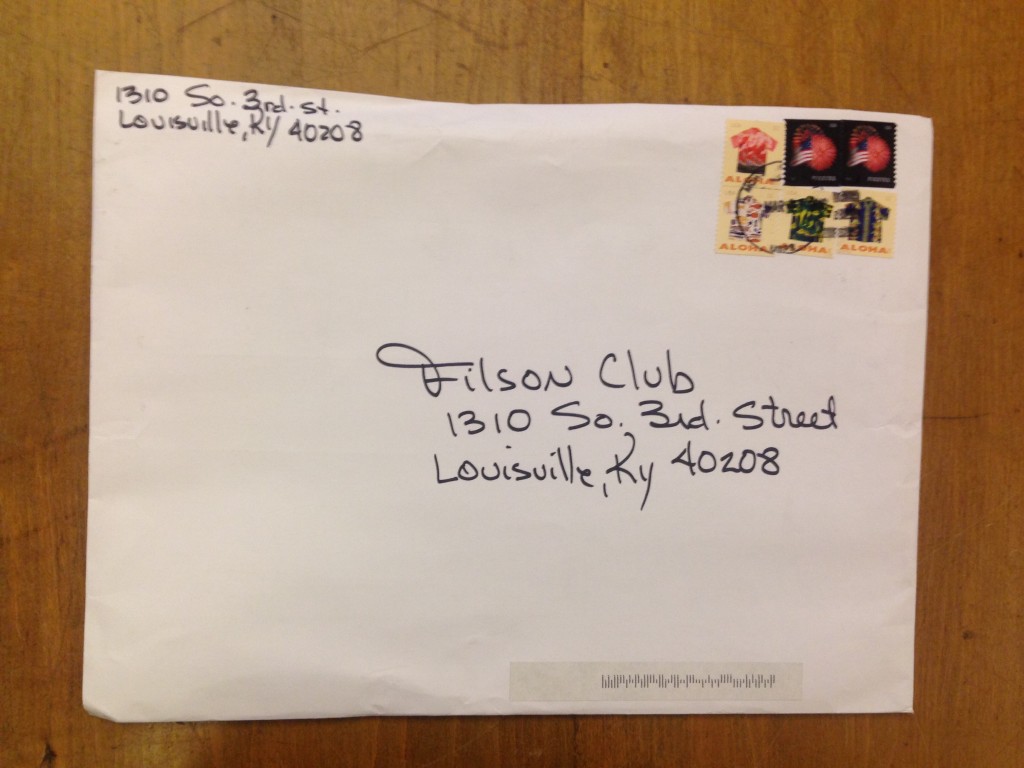 Sending and receiving mail is high on my list of favorite things. Just the other day I penned a letter to my 5-year-old niece asking if she would be my pen pal. Today, as I write this, I am anxiously awaiting a box that holds my wedding save the dates (pretty sure every front desk volunteer has heard me say "If a UPS box arrives for Johna..."); postage for said invitations was curated and purchased weeks ago, as I needed just the right stamps (my postage obsession runs deep, I've got the Pinterest page to prove it). So when I say I love mail, you know I am not exaggerating.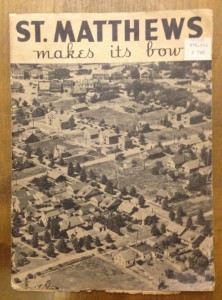 My fascination with mail (like my love for Chihuahuas) is known by most of my co-workers, which is why today when the post arrived, Jennie Cole informed me of a package that I was sure to dig (and no, it wasn't my save the dates. Hmmpf!).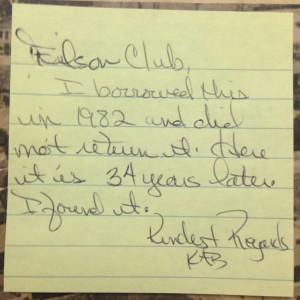 In a white, 9x12 envelope, addressed to "The Filson Club" (we're a historical society these days, people!), with a return address not of the sender but of the receiver and adorned with four ALOHA 32 cent stamps and two (boooring) forever stamps was a pamphlet. And not just some lame library furniture mailer or AARP pamphlet, no, it was one of our pamphlets. As in, cataloged, and, until today, missing.
For those of you who may not know: we're not a lending library. Aka: this pamphlet walked. In fact, it walked back in 1984–four years before I was even born.
But fear not: St. Matthews Makes Its Bow by James Speed [976.991 S 742] is now back home at The Filson, safe and sound. So come on by and take a look–just don't take it home!
And as for the mysterious KAB? We'll likely never know who s/he is, but thanks for returning–even if it did take 34 years...