Life on the Ohio: The Mercantile Pursuits of Ulysses P. Schenck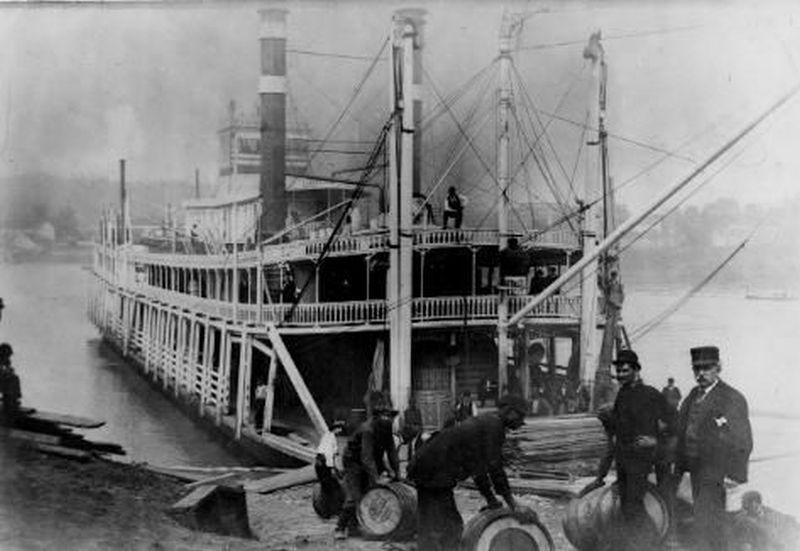 Like the towns described in Mark Twain's memoir Life on the Mississippi, the town of Vevay, Indiana is seated strategically along the banks of a river.  Ulysses P. Schenck, merchant and entrepreneur, numbered among the town's notable members in the 19th century.  A Swiss immigrant raised in Louisville, Schenck relocated to Vevay following the financial panic of 1837.  His name "Ulysses" was especially fitting: he operated a flotilla of steamboats on the Ohio River during the latter half of the 1800s.  His steamers included the Wisconsin, Wisconsin No. 2, Express, Winfield Scott, and many others.  One of his boats, the Switzerland, would serve as a Union gunboat during the Civil War.  Also among his boats was the self-named U.P. Schenck, a massive steamer built in 1876 for the Cincinnati and New Orleans trade.
Some of the records of Schenck's business pursuits have made their way to the Filson.  In recent months my coworker and I have been sorting through box after box of Schenck's shipping records.  Included are documents such as bills of lading, dray tickets, and receiving and delivery books – each providing details of the goods shipped aboard Schenck's steamboats.  All sorts of merchandise made its way up and down the Ohio at this time: foodstuffs, clothing, farm implements, alcohol, etc.  Many of the documents remain tightly rolled into tubes and tied with string; some are still meticulously labeled with trip dates and details.
Schenck's business interests also included less nautical pursuits.  In 1837, he opened a general store in Vevay.  The brick Italianate structure would become known to local residents as the "mammoth" Schenck store.  Over the years, the store sold the town's residents groceries, clothing, glass, china, hardware, and farm implements.
The Schenck collection at the Filson also contains sales books from Schenck's store.  Salesmen at U.P. Schenck & Son each had their own thin ledger books in which they recorded transactions.  As my coworker and I sorted these books, we noticed that some were uniquely personalized.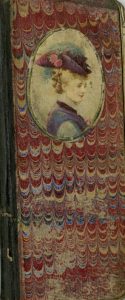 The Schenck collection is unique in its content and size.  For many steamboats that plied the Ohio, few records remain.  When the organization process is complete, the collection will provide insight into river traffic, economics, and trade on the Ohio in the 19th century.