The Filson Historical Society Sheet Music Collection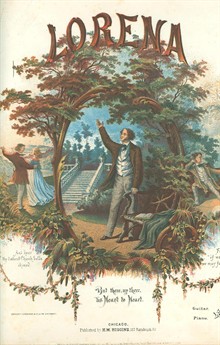 The Filson maintains a large collection of 19th and 20th century sheet music. Numbering some 4,700 items, much of the collection reflects the popular music of the day, such as patriotic marches, homesick laments, or romantic ballads. Highlights include sheet music published during the Civil War and by Louisvillian William Shakespeare Hays. The collection is heavily concentrated thematically on Kentucky and the Civil War.
Indices of the General Sheet Music Collection and the Walter Barney Sheet Music Collection can be accessed online and in the department.
A partial listing which primarily contains the Civil War themed music can also be found on The Filson's online catalog.
For assistance with searching within the sheet music database, or with questions about the sheet music, please contact research@filsonhistorical.org.