Etiquette Then and Now: Are Manners a Thing of the Past?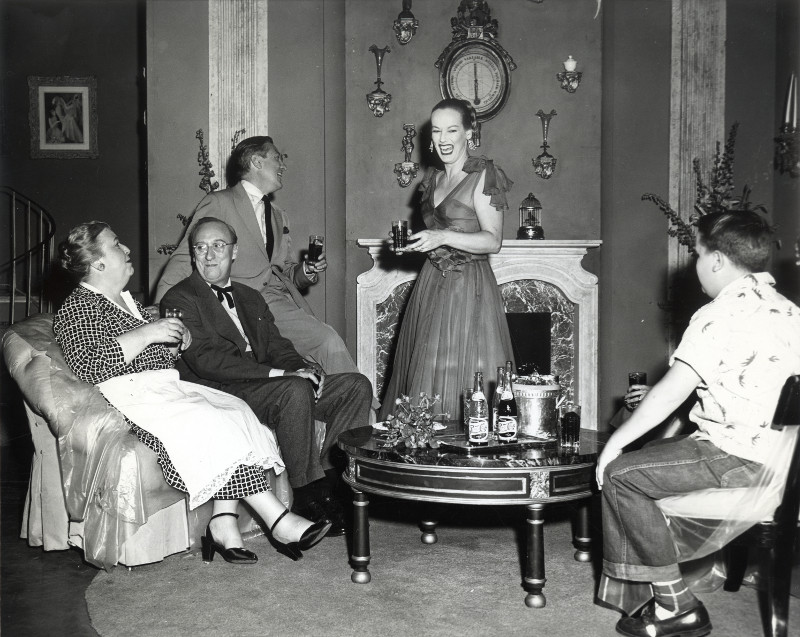 With Derby and its associated parties behind us, I thought this an apt time to pen a post rather tangentially related to food and the preparation/serving of: party etiquette.
The Filson has a handful of 19th and 20th century books and other manuscript items on the topic of etiquette, something that sadly seems to be falling all too often to the wayside, as it did recently right before my dismayed eyes.
An example of our forgotten manners took place just the other weekend when two of my closest friends here in Louisville hosted a wonderful Derby party, which I was delighted to attend. No sooner did my fiancé and I arrive that I was surprised to notice an influx of attendees that no one, save two invited guests, seemed to know. Suddenly there were approximately seven extra party guests drinking, eating and utilizing their hosts' picture-worthy home as backdrop to their own private photo session. I was shocked. This was not a "come one, come all" sort of party. Had these interlopers and/or their ringleader bothered to introduce themselves, perhaps I wouldn't be writing this post but alas, this was not the case.
So what does my etiquette research reveal about these uncomfortable occasions?
Much to my dismay, it reveals that while the uninvited guest is undoubtedly rude (as are the invited guests who didn't bother to check  with their  host before bringing friends), going on and on about it (ahem, this post) is perhaps worse. Yikes!
"The best way to overcome the selfishness and rudeness you sometimes meet with on public occasions, is, by great politeness and disinterestedness on your part…" (p. 298 Ladies' Book of Etiquette and Fashion by Florence Hartley, 395 H332)
Okay, so now that I've discovered (and publicly announced) my manner-less faux-pas, what else have I been missing all along? Mrs. Oliver Harriman's Book of Etiquette (395 H297) and Ladies' Book of Etiquette and Fashion tells me the following:
Clothing should never be conspicuous (Yep—can't say I abide by this one. At all…)
Dress, conversation and manner should not be eccentric (Ditto the above)
Reading in company is listed under "never" but looking at the engravings is acceptable… (Wow.)
Never pickup a grapefruit in order to squeeze the remaining juice into a spoon. (Really??! Rats. That's the best part though.)
No dog is to be taken on a shopping trip "no matter how gentlemanly" he may be. (Clearly they haven't met my dog, Cricket.)
All joking and sarcasm aside, these books highlight a variety of insights into our past, be it gender and social roles that we've happily advanced beyond, or, useful etiquette that wouldn't hurt to be revisited once in awhile. I'll leave you with this 1942 bit from Mrs. Oliver: 
The modern girl no longer considers herself a member of the "weaker sex" nor does the word "sex" make her cringe. Yet she is a firm believer in many of the old-fashioned virtues. She can make a cheese souffle [...] as well as mix a dry martini. She takes pride in her home and she keeps her husband's socks darned. She brings up her children sanely and sensibly. And she teaches them what she herself knows so well--that you'll get out of life exactly what you put into it. (p. 577)
Image: [988PC43 69; Farnsley Collection] This hostess must have read the chapter titled "Entertaining is an Art" from the 1931 The Silent Hostess Treasure Book published by GE in 1931, in which readers are reminded that the best hostess "appears calm and gracious"; she is "rested and fresh in personal appearance".