Camp Zachary Taylor Lands Photo Album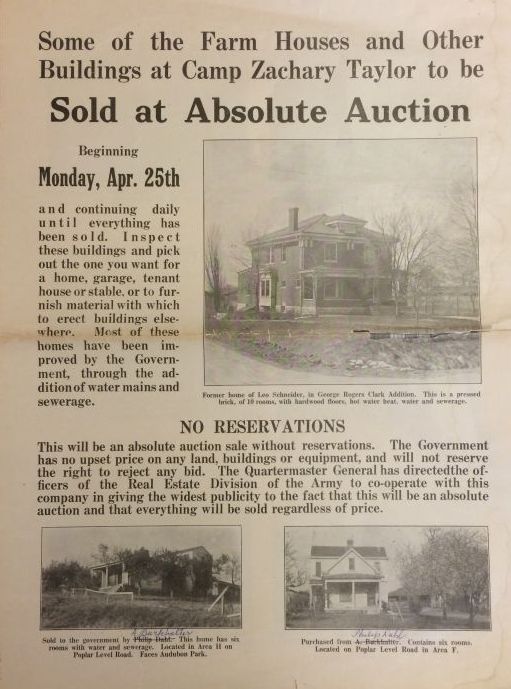 This summer, I gave my Filson Friday lecture on Louisville's World War I cantonment, Camp Zachary Taylor, as revealed through the Filson's manuscript, photo, and printed material collections.  [Members can listen to this lecture online.]  The Filson's photo collections of the CZT area and operations were one of the main draws in my choice of topic for this lecture.
The Filson holds an amazing photo album of houses, barns, and land acquired for the construction of CZT [PC3.0262], and you can see several of the images here.  While some of the homes and outbuildings were destroyed to make way for camp facilities, others were maintained – see the image of Leo Schneider's house from the pre-camp album [PC3.0262.104], and also in the flyer for a sale of the land of Camp Zachary Taylor [Camp Zachary Taylor Records, Mss. C C].