"This Hateful War": A Kentucky Mother and the Mexican War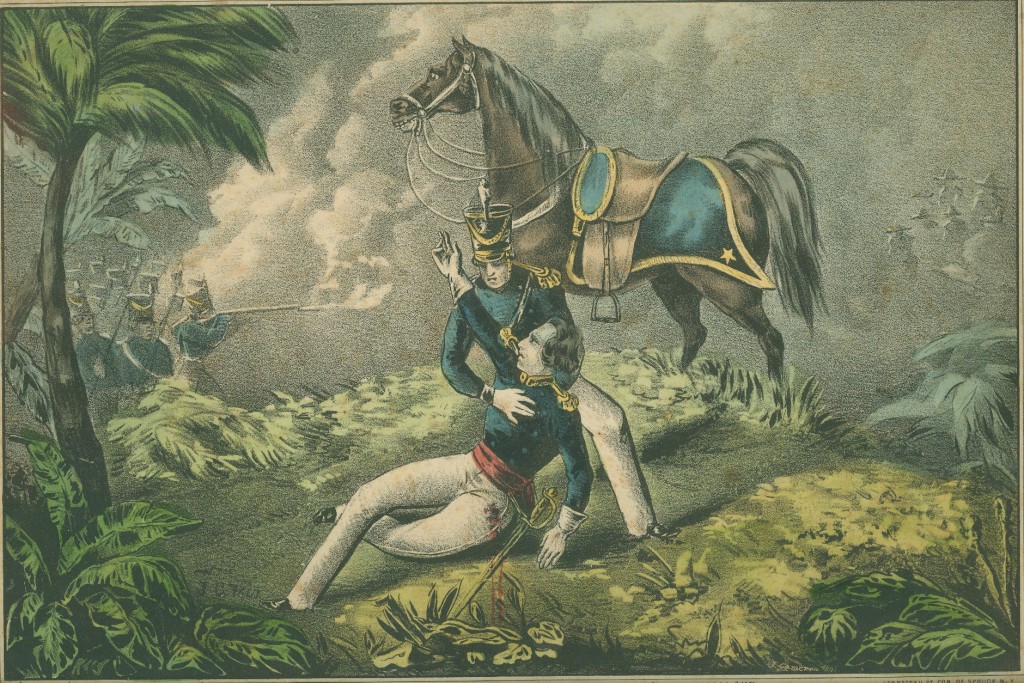 Although a Whig stronghold, Kentucky proudly sent many of her sons off to fight in Mexico in 1846. In fact so many volunteers rallied to the flag that many companies were turned away by Gov. William Owsley. Yet, the war with Mexico was far from being a widely popular conflict. A young Illinois congressman named Abraham Lincoln was among those Whig politicians who denounced what they termed Democratic President James K. Polk's needless war.
     By 1846, sixty-nine year old Clarissa A. Evans (1777-1855) of Allen County, Kentucky had seen her husband Thomas (1768-1828) and three of her sons laid to rest. In fact, her three boys had died within months of each other in 1838. A deeply religious woman, she lived with the family of her oldest surviving son, William F. (1805-1865) in Scottsville. She was also supported by the labors of her youngest son, Selby K. (1821-1871). She passed the time smoking her pipe, reading the Bible, and writing melancholy verse. She also wrote frequent letters to another son, Lawrence W. Evans (c1818-?) who had settled in Hernando, Mississippi. These letters form the heart of the Evans Family Papers housed in the Special Collections Department of The Filson Historical Society.       As a mother who recently lost three sons, Clarrisa denounced the war with Mexico. On 24 May 1846 she informed Lawrence, "We are all in great trouble here about this hatefull (sic) war that is going on." She continued, "Yesterday we had a great day here Beating up for volunteers – 62 poor fellows turned out, Captn R. (Robert F.) Pullum at the head and Behold just at the hour he was elected." She relates the "horrid" news of Gen. Zachary Taylor's recent clash with Mexican forces and urges Lawrence and Henry not to enlist.
While the Kentucky volunteers who served in Mexico returned home to a hero's welcome, Clarrisa Evans was no doubt relieved that none of her remaining sons were among them – all had heeded their mother's wishes and remained at home.