Super Bowl 2015 and Football at the Filson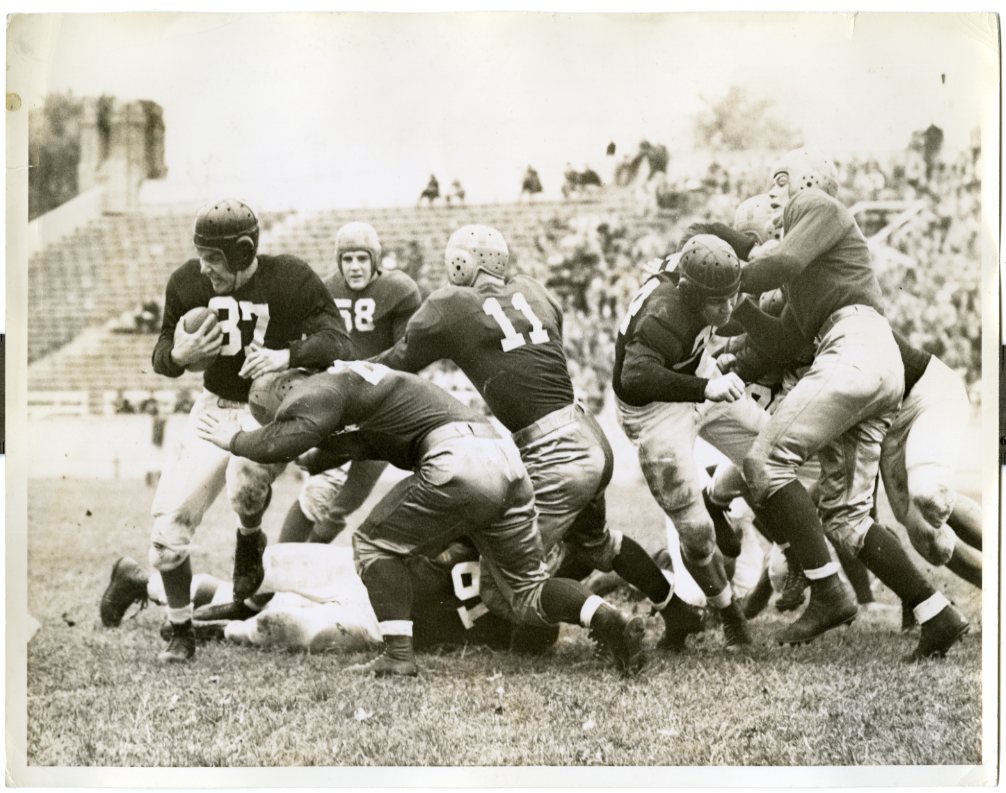 Is everyone excited for the Super Bowl this Sunday?  Or at least excited about watching the commercials?  I have to admit that a matchup between the Patriots and the Seahawks seems a little anticlimactic to me.  Even more enthusiastic fans than myself may be a little disappointed to see the Patriots (yet again) and the Seahawks (didn't they just win the Super Bowl last year?).  I was hoping for a Packers/Colts game myself.
With the big game looming, it seemed appropriate to browse through the Filson's collection for football related facts and photos.  Perhaps you will also enjoy seeing some of these images from our collection—it has to be better than reading more about the ever so aptly named "deflate-gate" right?
I discovered that football has a long history in Louisville—going back much earlier than the first Super Bowl, which wasn't played until 1967.  The game has been played in the city since the 1880s, although no official football team was organized until 1892, when the Louisville Athletic Club team was organized.
Perhaps the longest standing local rivalry is the Male/Manual high school football game.  Louisville Male High School and duPont Manual High School kicked off the first organized game in this rivalry on November 18, 1893.  The Filson is proud to preserve film footage of this football rivalry in its collection.  The Filson's archival footage of the Male/Manual games spans the years 1938-1946.  Perhaps you were able to attend our recent event where we showed the preserved film in its entirety.  If you missed the event, we recently added clips of this footage to our You Tube channel, available here: https://www.youtube.com/user/FilsonHistoricalKY
Whether you're in it for the football, or just looking forward to watching some commercials and hanging out with friends, the Filson wishes you a happy Super Bowl!