Snow: A love-hate relationship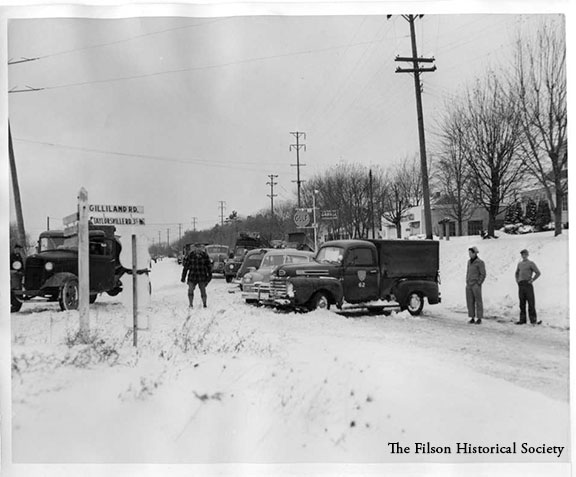 Every winter, I argue with myself about snow. On one hand, it's pretty and the world looks magical for just a little while. On the other hand, it's hard to get anywhere. Now that I have a daughter, I appreciate snow in a whole new way, because I see the magic of it through her eyes. With the snow today and forecast for this weekend, I thought I'd pay homage to this magical season by posting my favorite snow image from the Al Blunk collection. Have a great weekend, and remember that The Filson Historical Society will be closed on Monday, January 20 in honor of Martin Luther King, Jr. Day.
Photo by Al Blunk. From The Filson Historical Society photo collection.