Planning a Vacation with Eleanor and Enid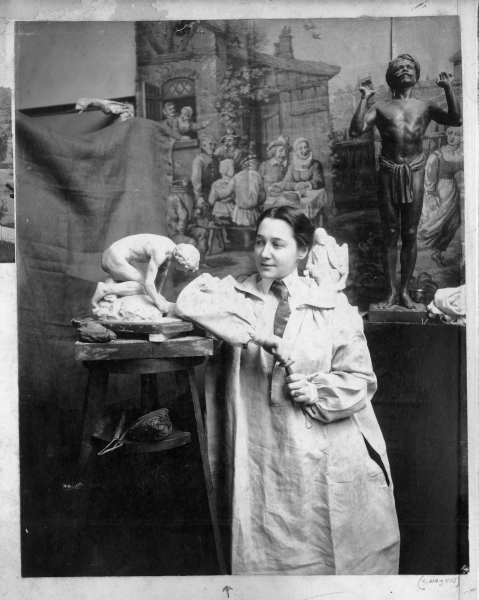 A combination of cold days and a new year have been ideal for vacation planning, so my husband and I checked out some guidebooks from the library and started planning a trip to Great Britain.  Before we visit a new place, we also like to explore some of its history because we find that it enriches our travel experience.  With this in mind, my husband is working his way through The British History Podcast, currently a mind-numbing 187 episodes long.  I have settled for something less ambitious and picked up a biography of Eleanor of Aquitaine.
She was a fascinating woman.  In 1137, fifteen-year-old Eleanor became heir to the Duchy of Aquitaine – a vast, wealthy, cultured region in modern-day southern France.  This inheritance made her the most eligible bride in Europe, a situation quickly rectified by the Frankish king who arranged her marriage to his teenage son, Louis VII of France.  The marriage was not to last.  Obtaining a long-desired divorce from Louis, Eleanor promptly married his nemesis Henry Plantagenet (who would become King Henry II of England), drastically altering the balance of power in Europe.  She would later be imprisoned by Henry for sixteen years, punishment for her role in a son's rebellion, only regaining her freedom upon his death.  Her children include some of England's most famous (and infamous) monarchs: Richard the Lionheart and his younger brother King John.  During Richard's absence on the Third Crusade, Eleanor ruled England as regent, signing her name as "Eleanor, by the grace of God, Queen of England."  In short, Eleanor of Aquitaine was one of the key political figures of the twelfth century, defying many of the limitations imposed upon her because of her sex.
Since Eleanor's time women, especially in the Western world, have made great strides to overcome the restrictions of traditional gender roles.  Over the centuries since her lifetime, countless women have contributed to redefining a woman's place in society.  In my time at the Filson, I have become acquainted with a number of Kentucky women who likewise challenged the conventions of their time.
One such woman who refused to be restricted by traditional gender roles was Enid Yandell.  Born to a prominent family of Kentucky physicians, Enid became a celebrated sculptor despite its unsuitability as a career choice for a young woman in the late 19th century.  I won't dwell on the details of Enid's professional career, since that has already been done in a previous post.  Instead, I am interested in exploring some of the opposition she faced as a woman in what was considered at the time to be a man's profession.
Although Enid's family was on the whole supportive of her career choice, they were also sensitive to some of the ways in which she flouted convention.  Her mother Louise explained to friends curious about her decision to be a sculptor that she was "just born that way."  Louise also admonished Enid not to mention the nude models who posed for her classes at the Cincinnati Academy of Art to any of her Louisville friends.  "It is a question which people of ordinary western ideas always misconstrue, and is best not discussed."  Her family was also horrified to learn that Enid had been seen in Cincinnati, "riding in a buggy, with a pistol in her lap, looking for a model" to pose for her outside of classroom hours.  Such activities were both dangerous and unladylike, her mother scolded.  Her uncle David, although proud of her artistic talent, frowned on her acceptance of money for her work.  Her independence was a "family disgrace" because she was the "first woman of the name who ever earned a dollar for herself."
Enid also faced opposition from members of her own sex.  During her work at the 1893 World's Fair in Chicago, she encountered First Lady Julia Dent Grant, who was appalled to learn that the young woman was a sculptor.  "I don't approve of women sculptors as a rule," Grant declared upon their meeting.  Enid was not intimidated by the First Lady's censure, and in fact later sought out Grant to challenge her views.  "A few minutes later, as I pushed back the black satin curtain, with its heavy gold dragons, and entered the Japanese room, I saw Mrs. Grant for an instant alone, during which I seated myself on the window ledge and took up the cudgels on behalf of working women."  By the end of their conversation, Grant allowed that in some instances it might be appropriate for a young unmarried woman to pursue a livelihood so as not to be a drain on the family's resources.
Certainly much has changed in the world since Julia Dent Grant voiced such decided opposition to women in the workplace.  However, similar conversations continue today in corners of the world where women are routinely denied a basic education, or never given a chance at life at all, simply because of their gender.  There remains much progress to be made to empower half of the world's population.  Still, we all have great cause to celebrate the lives of women of previous times.  By their life choices, people like Eleanor of Aquitaine and Enid Yandell made it easier for women of subsequent generations to achieve their dreams and build a more egalitarian society.