This entry marks the beginning of a new series of posts on the Filson blog: the Mystery Item.  From time to time, a Filson staff member will choose an item from the society's collections and challenge the blog readers to identify the item.  The first person to give the correct answer will win an item from the Filson's bookstore.  Today, Sarah-Jane Poindexter, Assistant Curator of Special Collections, presents a portrait of a famous Kentuckian.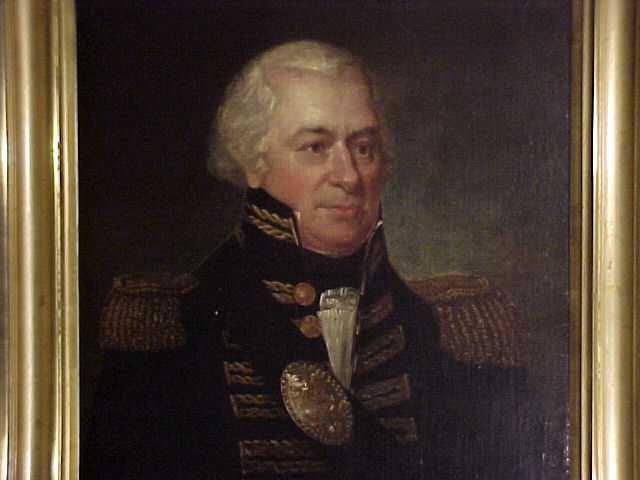 Who is this mysterious individual?
Clue #1:  He was a U.S. soldier and statesman that once held the title of Senior Officer of the United State Army.
Clue#2: After his death in 1825, it was discovered that this mystery person was a paid secret agent for Spain and had sworn alliegence to the country's King.
Please submit your guess in the comments field below.  If the mystery item is not correctly identified, the answer will be posted one week from today.