Heart on Sleeve, Soul in Pocket: Objets trouvés dans les poches du General de Charette, 11 Octobre 1911.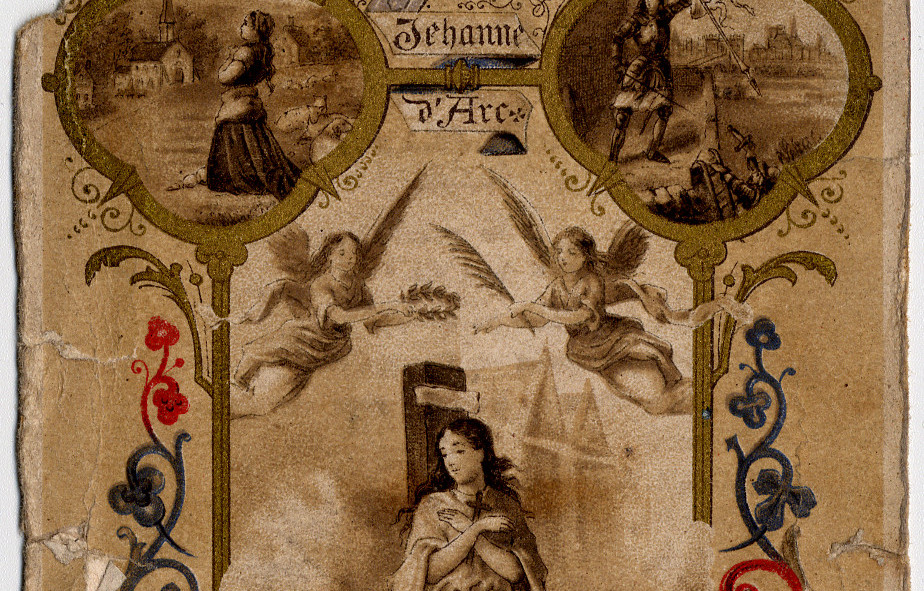 What might a French Baron who was also a General, a veteran of the Papal Zouaves, and a decorated hero of the Franco-Prussian War keep in his pockets? While you may never have thought to ask this question, we can nonetheless answer it, using the Filson's Charette de la Contrie – Susanne de Charette Van Stockum Collection.
Baron General Athanase-Charles-Marie Charette de la Contrie (1832-1911) was born into French nobility at a time of great European upheaval. He was educated at a military academy in Turin, and served as a military commander for several decades in the mid-19th Century. Most notably he was a captain of the Papal Zouaves, a force formed to defend the Papal States, lands in northern Italy at the time under the control of the Catholic Church and Pope Pius IX. For the remainder of his life, he was celebrated by his former comrades as a hero, and he remained a strong advocate for his chosen cause.
As for the Filson's connection to a French Baron, the Baron's son, Charles-Antoine de Charette, married Susanne Henning of Shelby County, Kentucky and they had one child, Susanne. Susanne de Charette married Ronald Reginald Van Stockum, who later retired from the United States Marine Corps as a Brigadier General. Both Susanne de Charette Van Stockum and Brigadier General Van Stockum's papers reside at the Filson.
Back to the Baron's pockets and their contents. A folder from the Charette de la Contrie – Susanne de Charette Van Stockum collection, which contains family papers from the early 20th Century, also includes the contents of a small, period envelope labelled "Objets trouvés dans les poches du General de Charette 11 Octobre 1911," or, "objects found in the pockets of General de Charette 11 October 1911." The date, October 11th, was two days after the Baron's death at age 79. Perhaps we can infer from the contents of his pockets what the Baron was concerned with in his last days.
Within the envelope are found Catholic prayer cards (also known as holy cards) regarding indulgences, the stations of the cross, a prayer to obtain the beatification of Joan of Arc, and the story of St. Christopher as well as two handwritten letters and an inscribed business card.
As evidenced by his military career in service to the Pope, the Baron was, throughout his life, a deeply religious Catholic, so it is no surprise that he held religious objects close at hand. If he was aware that he was in his last days, perhaps the prayer cards are also a sign of reflection upon his own mortality. Certainly, the cloth prayer card regarding indulgences (the alleviation, through prayer, of time the soul might spend in purgatory) suggests concern over what was to come for the Baron or what was to become of loved ones or those already lost.
Another of the cards bears the image of Pope Pius IX, who had by the time of the Baron's death in 1911 been succeeded first by Leo XIII and then by Pius X. From other parts of the Charette de la Contrie collection we know that the Baron General was a life-long devotee of Pius IX, perhaps exhibiting a special admiration for the Pope he had directly served.
The card and a hand-written prayer for the canonization of Joan of Arc (here in French as Jehanne or Jeanne d'Arc) show further engagement with church matters, but also show the Baron General's participation in a widespread movement to have Joan of Arc canonized. While Joan of Arc fought, and was killed, in the 15th Century, the movement for her canonization began in the 1870s. It continued with her beatification in 1909, and concluded with her canonization in 1920. The Baron General was clearly a partisan for canonization, perhaps due to changing popular views on Joan of Arc's supposed heresies, or to a kinship felt with a fellow soldier who fought in the service of the Church.
A prayer card (recto) depicting Joan of Arc's death, and outlining prayers to be offered for her beatification.
A prayer card (verso) depicting Joan of Arc's death, and outlines prayers to be offered for her beatification.
The handwritten letters, both in French, found with the prayer cards, also seem to be of a religious or spiritual nature, and it is only the business or calling card that seems to concern any secular, terrestrial matter.
To return to the original question, and to the notion that we might know the mind through the contents of the pockets (or perhaps today, the wallet, or the purse), it seems clear that the Baron General Charette de la Contrie was, perhaps appropriately for a man of his advanced age, religious observance and military background, concerned at his death with the same spiritual matters that had guided him through life.