Happy Thanksgiving Everyone!
When I saw this image on Facebook recently;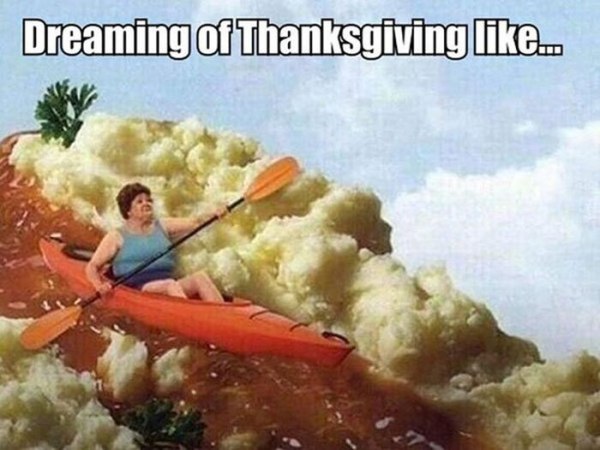 it reminded me of this postcard.
This is an early 20th century Thanksgiving postcard from the Valentine and Greeting Card collection of Anna Bertrand. This collection was given to The Filson by Robert Zangmeister in 1992.
The first image made me laugh because most of us do think of Thanksgiving as a feast of food.  The postcard is one of my favorites from the Bertrand Collection.  I imagine Mr. and Mrs. Turkey are escaping from the farm in their corn cob car; and are headed for a warmer climate where the main dish is fish, and they can blend in with all of the other brightly colored birds.