Halloween-spiration through the decades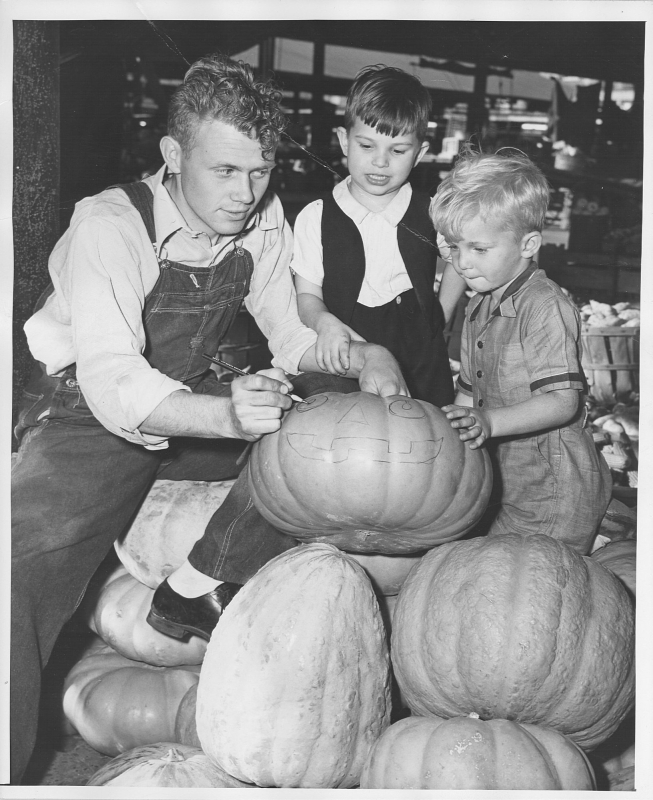 Needing some last minute Halloween-spiration for a costume?  Here are a few costume ideas through the decades from our Photograph Collections:
Cowboy
Gene Autry with three young boys, two dressed in cowboy outfits, undated. [Al Blunk Photograph Collection, 996PC13.0190]
2. Indian
3.
Dutch boy or girl
4. Clown
5.
Hillbilly
6. Hula Girl 
7.
George Rogers Clark
Whatever you decide to dress up as, I hope you have a fun and safe Halloween!!
Halloween Party at the Grace Lutheran Church, undated. [Grace Lutheran Church Photograph Collection, 010PC29]
Unidentified group of children dressed up in costume. [Burdorf Family Photograph Collection, 010PC42.222]