The Textiles of Geneva Howard Bell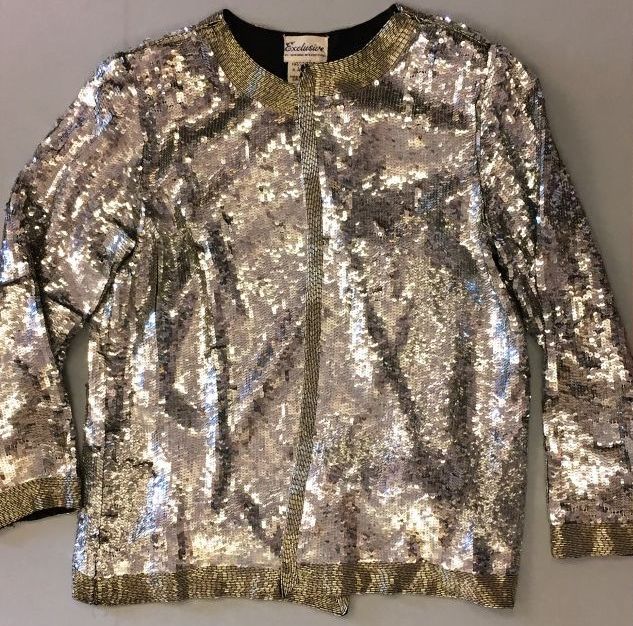 By: Jennifer Spence - Filson Volunteer
Earlier this year the Filson acquired a series of clothing pieces from the Estate of Geneva Howard Bell.
Geneva and her husband, Dr. Jesse B. Bell, the first black physician to practice at Jewish Hospital, worked tirelessly to improve the health and education of children in Kentucky. She was an active member of Mount Lebanon Missionary Baptist Church and former teacher of the Louisville Public School System. Geneva touched the lives of many people in her long life–in 2013, she died at the age of 108.
Geneva's fashion sensibility, spirit, and personality live on at the Filson Historical Society. The Geneva Howard Bell textile collection, made-up of designer labels, custom dresses and outerwear, personify her character and fashion trends in American clothing from the 1940s to the 1990s. Over the summer months, I cataloged, measured, and photographed each piece in the collection. In the spirit of the holiday season, I bring you some of my favorite pieces–some of which Geneva may have worn during this festive time of year.
Stay tuned for an online gallery with images of the entire collection. In the meantime, be sure and check out our other online galleries.
Note: Today is Jennifer's last day at The Filson; beginning  early 2016 she will be the new Curator of the John James Audubon Park and Museum in Henderson, KY. The Geneva Bell Collection is just one example of the numerous textile collections Jennifer cataloged for us. Her expertise and attention to detail will be missed! On behalf of Filson's Special Collections: Thank you (!) & best of luck. –JLP 
About the author: Jennifer Spence is a Filson volunteer and a native of Prince Edward Island, Canada. She moved to Louisville, KY, in 2008 and worked for five years at the Kentucky Historical Society (KHS) in Frankfort. There Jennifer served as a collections management assistant and the project coordinator for the Churchill Weavers Collection, KHS's single largest collection. Jennifer holds a master's degree in museum studies from the University of Toronto and a BA in historical studies from the University of Newfoundland. In March 2016, Jennifer will be starting a new adventure as the curator of the John James Audubon Park and Museum in Henderson, KY.
Opening image: Sequined and beaded evening jacket by Jainson's International, ca. 1988. [2015.28.3]