Field Trip: The Filson Explores the Pennyroyal Plateau!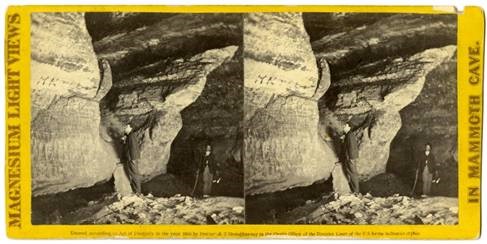 Ah, the field trip. Field trips bring back such memories from childhood. They were a way for me to visit places and learn things I otherwise might not have been able to. I distinctly remember visiting the Franklin Science Institute in Philadelphia, the Supreme Court in Washington, D.C., and seeing the 1996 Olympic Torch as it passed Mount Vernon in Alexandria. Our whole school got to witness the last one on our last day of school. My dad still has the pictures that he took on my 110mm Barbie camera (he was a chaperone; I was in 5th grade).
As an adult, the opportunity for field trips are somewhat few and far between. You can sightsee, but usually it's on vacation and on your own terms. You can pay to go on sightseeing trips, but they can be costly and vacation time is precious. At least for me, it needs to be saved for family trips or to supplement my sick time (thank you, daycare illnesses). So I am especially excited about The Filson's upcoming field trip, The Filson Explores the Pennyroyal Plateau on September 8-9. It ticks off all the checkmarks for me:
It's on a Friday and Saturday (hello, only one vacation day needed!)
It's affordable: $175 for Filson members, $245 for non-members (hotel costs and dinner Friday are additional and reservations are made by participants)
You don't have to worry about transportation because it's provided!
It's already planned out for you! You just have to come and have a good time.
Now, sadly, I'm not able to attend because of a prior engagement, but in a way, that is okay because it opens up a spot for one of you to go! You will get to visit the following places:
National Corvette Museum
Riverview at Hobson Grove
Kentucky Museum
Mammoth Cave
South Union Shaker Village
Historic Russellville
Doesn't that sound like fun? For more information, details about the sites, hotel accommodations, and to register, visit The Filson Explores the Pennyroyal Plateau events page. Make sure you take pictures, because I want to live vicariously through you. You can upload them to our Facebook event page while you are on the trip.