Filson Bourbon Academy – Repeal Day Premium Bourbon Tasting – Louisville, KY
December 5, 2013 @ 6:00 pm

-

8:00 pm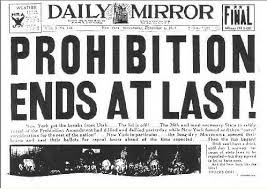 Come celebrate the repeal of Prohibition at The Filson's Repeal Day Bourbon Tasting. Increase your knowledge of the Prohibition era and get a taste of history with vintage bourbons!  We will be sampling  rare bottles of prohibition era Kentucky Tavern bourbon  bottled in 1925 and Weller Original Barrel Proof bottled in 1951.  These bottles were stored in a basement for decades and then  recently donated to The Filson.  Buffalo Trace is sponsoring this event and providing modern versions of Kentucky Tavern and Weller for comparison.   Come enjoy, taste, and compare these bourbons and celebrate the end of prohibition!  Reception following hosted by Buffalo Trace.
Michael Veach, a member of the Bourbon Hall of Fame, is The Filson's first Bourbon Historian.   Mike's book, Kentucky Bourbon Whiskey:  An American Heritage, was published in the spring 2013 and is in the third printing.
The tasting is limited to 50 individuals, with a cost of $100 for non-members, $90 for Filson members.
Reservations are required. Please call The Filson to make your reservation at (502) 635-5083 or visit us online at filsonhistorical.org. You can also make a reservation by clicking the Event Brite Logo below. Please reserve your spot by December 2nd.