Building a Healthier Louisville: Dorothy Joseph's Mental Health Activism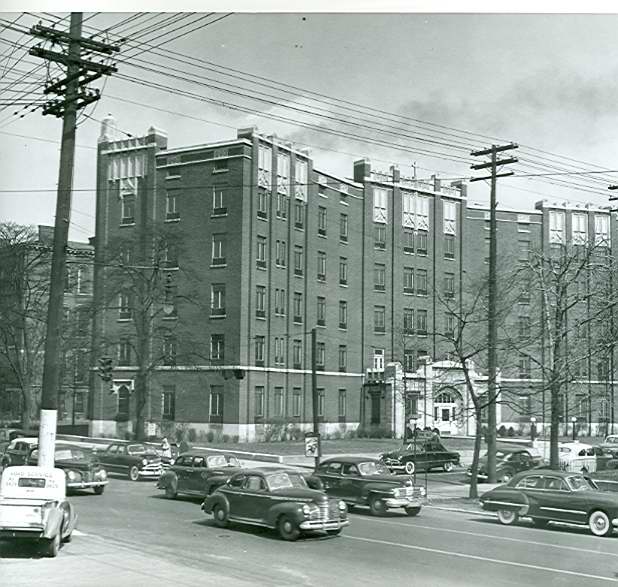 Health is more than just physical well-being. My husband is a doctor and many of the families he encounters do not suffer from physical ailments alone. In recent months, I've been struck by the number of my own friends and family who have struggled with mental illness: anxiety, depression, obsessive-compulsive disorder, etc. It might be that I'm paying more attention, since I've recently had more trouble with anxiety myself. Fortunately, there is less stigma attached to mental illnesses than in the past, as well as more research into treatments and therapies. That transformation is in part due to the efforts of mental health workers, including those in my own city of Louisville, Kentucky.
The Filson recently acquired some papers of the Josephs, a Jewish family of Louisville. Dorothy Joseph, the matriarch of the family, dedicated much of her life to advancing mental health in the community. During World War II, Dorothy volunteered as a Red Cross Gray Lady at Nichols General Hospital in the neuropsychiatry ward. After the war, she continued her work in the field of mental health at several local hospitals and mental health organizations.
In the 1950s, Dorothy was involved in organizing a psychiatric volunteer program at Louisville General Hospital. The program was structured so that volunteers worked on the hospital wards, interacting directly with psychiatric patients. Dorothy's papers include volunteer orientation documents and drafts of guidelines for volunteers working with patients.
In the 1950s, Dorothy also became chair of a mental health committee for the Louisville Section of the National Council of Jewish Women. In this capacity she was instrumental in the founding of Bridgehaven, one of the first community based halfway houses for the mentally ill in the country. Still in operation today, Bridgehaven helps psychiatric patients transition to normal, independent living, and regain social and industrial skills necessary to re-employment. Dorothy's papers include clippings relating to the establishment and financing of the center. She also corresponded with several individuals who hoped to establish similar rehabilitation centers in their own cities.
Through the process of organizing Dorothy's papers, I came away with a clear sense that mental health was an issue she was deeply passionate about. Her efforts spanned several decades and encompassed multiple roles at many mental health organizations. The motivations underlying her passion were more opaque, although when researching her life I learned that one of her children died in infancy. I'm not sure if this life event was the trigger for her subsequent efforts or not, but I have a feeling that her loss gave her a special empathy for others experiencing mental trauma. As a resident of Louisville today, I'm appreciative of her efforts to build a healthier city.