An Englishwoman visits Mammoth Cave: The Travel Narrative of Lady Emmeline Stuart Wortley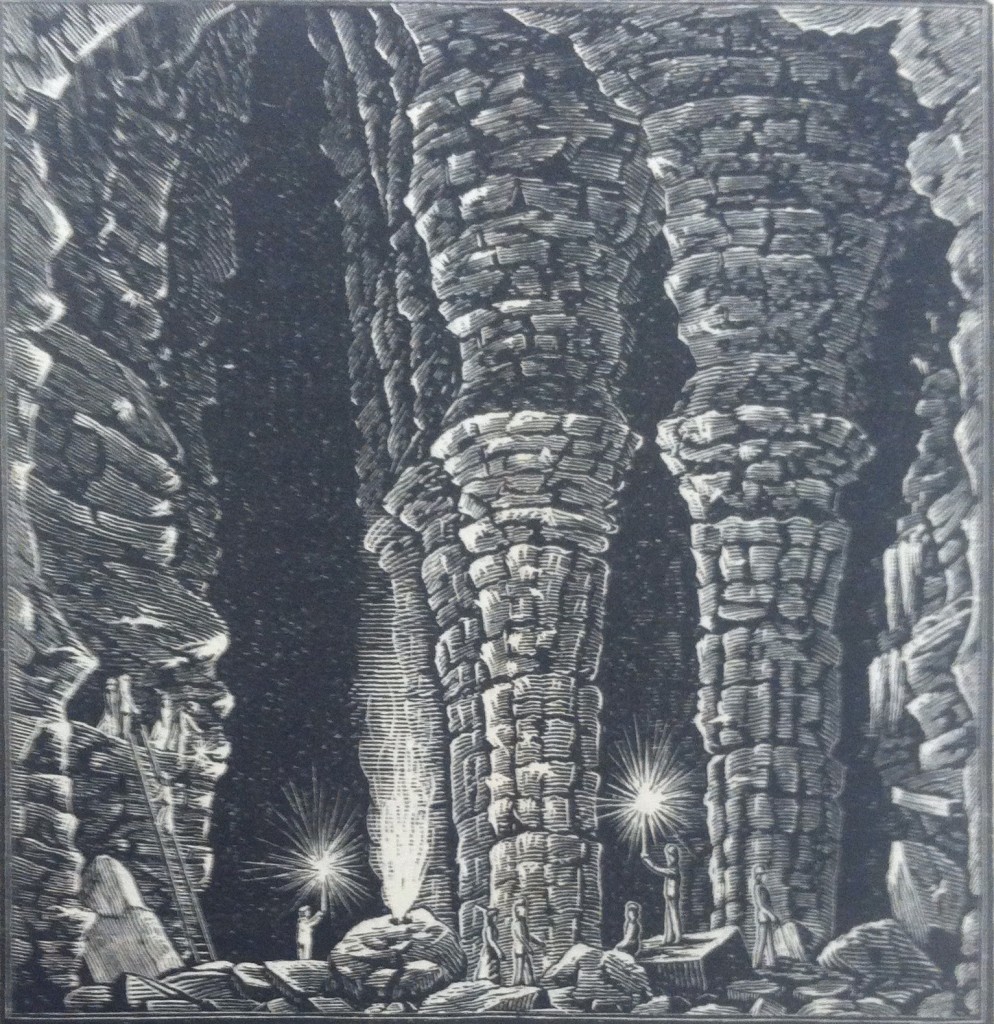 In preparation for my upcoming Filson Friday presentation, I have been reading some travel narratives written by early visitors to Kentucky. The predominance of early travel accounts are written by men, so I was delighted to come across a woman's account of her travels in antebellum Kentucky.
Lady Emmeline Stuart Wortley was an English writer and poet.  She was a member of England's aristocracy and a cousin to Queen Victoria.  However, her privileged status did not protect her from life's tragedies: her husband passed away in 1844; she also lost a sister and her youngest son soon afterwards.  Grief may have provided an impetus for her subsequent travels.  In 1849, she traveled overseas to America, where she documented her experiences in a book Travels in the United States, etc.: during 1849 and 1850.  Despite her recent bereavement, Stuart Wortley's account is defined by her enthusiasm.
Stuart Wortley visited Kentucky while she was in the United States.  During her stay in the state, she participated in an excursion to Mammoth Cave—one of the popular tourist destinations of the time.  Stuart Wortley's party conducted a serious spelunking expedition into the cave system, walking a total of 22 miles over the course of just 2 days.  Stuart Wortley marveled at the sheer immensity of the cave, noting that her group had hardly covered any of the same ground during their excursion.  "This marvelous cave is a little subterranean state in itself, that might almost claim to be admitted separately into the Union..."—p. 94.
To pass the time as they meandered through the cave's passages, one of their party led echoing renditions of popular songs "The Arkansas Hunters," "Uncle Ned," " O! Susanna," and "Yankee-doodle."  Stuart Wortley also commented on the noise of the resident bat population and she was particularly captivated by the eyeless fish that resided in the cave.  "They are not only destitute of eyes, but have not the faintest, slightest rudiments of the organ, or place for it; the skull is perfectly smooth . . . There were some swimming about in the river, but I could not thus examine their peculiarities satisfactorily; subsequently, I got a preserved one in spirits. They are to be purchased of the guides."—p. 96.
Mammoth Cave was home not only to animals, but also to humans as well.  Physicians of the day believed that the air quality and constant temperature of the cave might be beneficial to those suffering from tuberculosis; in the early 1840s, a group of patients took up residence in the cave.  By the time Stuart Wortley visited the cave later in the decade, the tuberculosis sanatorium had fallen into disrepair.  "Some of the sadder things to be seen in this gloomy stronghold of Nature, are the remains of a number of small ruined houses, erected within the cave for consumptive patients … These ruined tenements made me shudder; sepulchres of the living as they must have been. Even for the short time I was in the cave I felt a strange oppression, and a longing for the sun and the free fresh air again, that was almost painful."—p. 95-96.
Despite the oppressive atmosphere of the cave, Stuart Wortley was so impressed that she concluded her visit to Mammoth Cave by composing a 76 line poem in its honor.  To read her poem and learn more about her visit to Kentucky, refer to Travels in the United States, etc.: during 1849 and 1850, which has been digitized by the University of Michigan.
Stuart Wortley continued to travel after her trip to the United States, a pastime that ultimate contributed to her demise.  She died of dysentery in 1855 while travelling through the Ottoman empire regions, following the history of the early Christians.  If you are interested in learning more about Stuart Wortley, or hearing about other early travelers to Kentucky, please consider joining us on Friday, July 18th.
**Quoted text from Emmeline Stuart Wortley's book Travels in the United States, etc.: during 1849 and 1850.  All images from Mammoth Cave: America's Great Natural Wonder, a pamphlet in the Filson's library collection.