A Passion for Plants: The Working Library of Anne Bruce Haldeman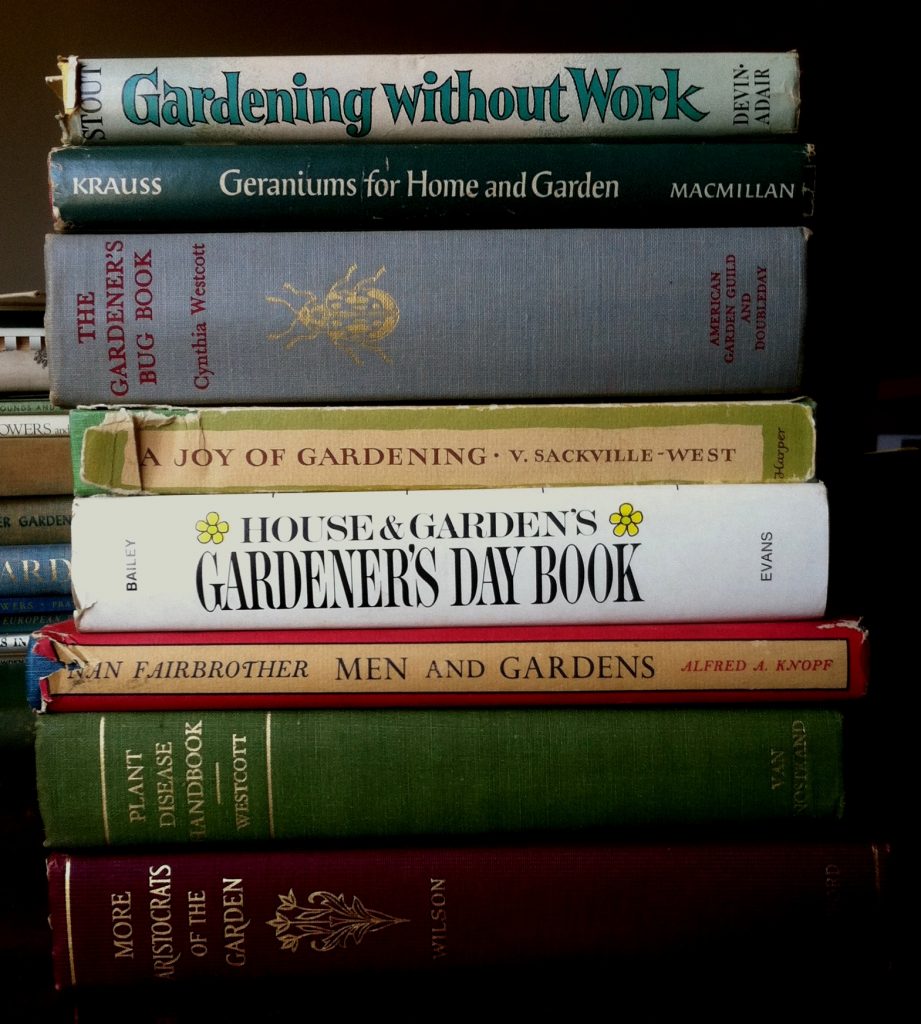 Anne Bruce Haldeman once described her entry into the profession of landscape architecture as "accidental", but there is nothing coincidental about her legacy.  Considered one of Kentucky's pre-eminent landscape architects of the 20th century, Haldeman is best remembered for her role in creating historically-informed gardens at important Kentucky sites.  These projects include My Old Kentucky Home State Park in Bardstown and Farmington Historic Plantation in Louisville.
The Filson is home to Haldeman's landscape architecture records.  You can read a description of her collection here: (https://filsonhistorical.org/research-doc/haldemanannebruce/) or delve into some of her records with my colleague Johna Picco: (https://filsonhistorical.org/summoning-spring-through-the-records-of-anne-bruce-haldeman/).
Continuing to add to its Haldeman collections, The Filson recently acquired Anne Bruce's working library: a collection of over 100 books on plants, gardening, and related topics.  Primarily dating from the mid-20th century, these volumes were collected and consulted by Haldeman over the course of her career.  Many books show evidence of wear-and-tear from decades of use.  Covers are creased, the dust jackets faded and torn.  Other books are stuffed with small slips of paper, often covered with Haldeman's notes scrawled in pencil.
There were a number of titles that caught my eye as I sorted the several boxes of books.  Among them was Nan Fairbrother's Men and Gardens.  The book begins with a Chinese proverb advising men: "If you would be happy for a month, take a wife; if you would be happy for a month, kill your pig; if you would be happy all your life, plant a garden."   For my female readers, I suppose the converse statement would be equally true (or false -- depending on your views of the relative importance of marriage versus gardening).
Another favorite of mine was Gardening without Work.  This book's blatant appeal to laziness amuses and intrigues me.  In my own experience, gardening requires a fair amount of effort.  It happens to be a task that I don't find particularly onerous, but one that still demands time and energy all the same.
As both a book-lover and a gardener, I enjoyed the opportunity to flip through Anne Bruce Haldeman's library.  I'm sure that in time her book collection will pique more than just my casual interest.  This working library complements The Filson's other Anne Bruce Haldeman collections and will be of interest to those studying the life and work of one of Kentucky's finest landscape architects of the 20th century.